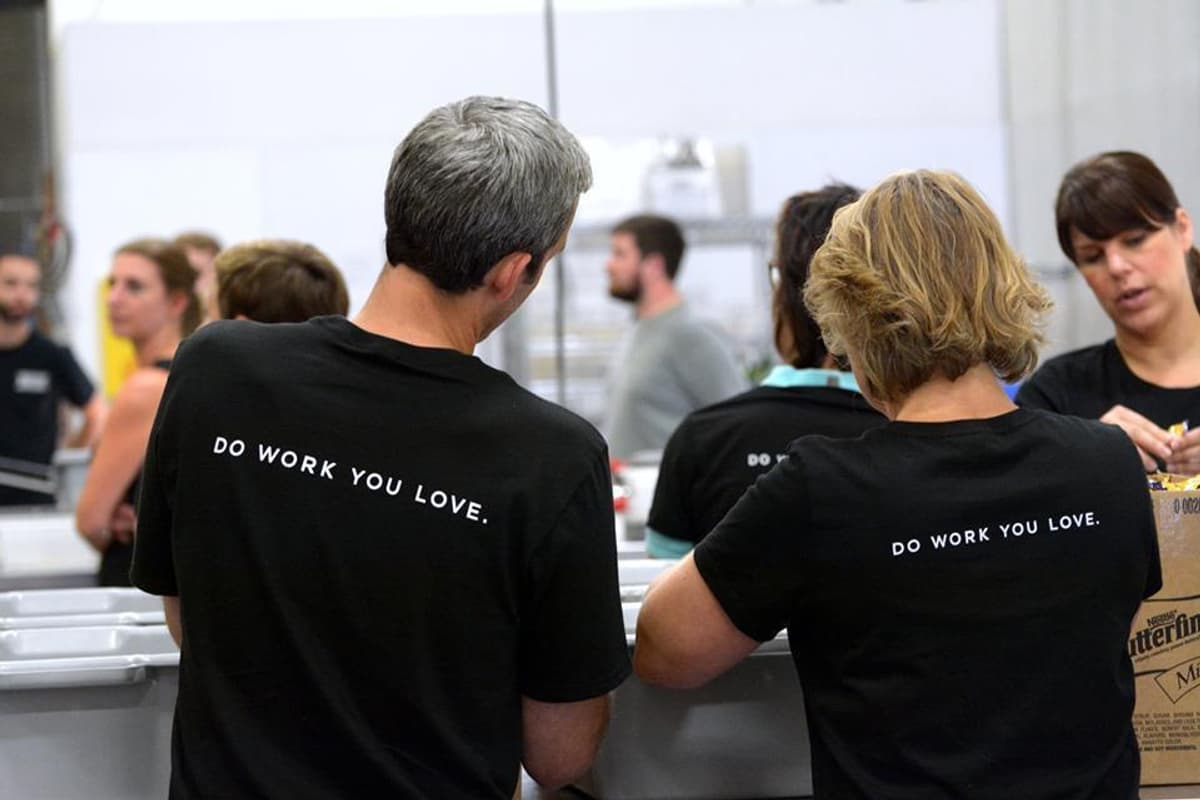 One Year of Good Works: 165,000 Meals Donated
By Brendon Schrader
165,000 meals. What an incredible year.
Last spring, when we dreamed up Good Works, we were looking for a way to give back to the Twin Cities community. We hoped that as a team, Antenna employees and consultants could donate 100,000 meals (one meal for every hour we worked).
At the end of 2016, we tallied up our total: 165,000 meals. I'm thrilled that we beat our goal, and after spending time with the Antenna team at Feeding America's local food bank, Second Harvest Heartland, I'm positive that this is the right cause for our organization.

Our team backed up our contributions with in-person volunteering time. Antenna organized quarterly volunteering events, and over 50 Antenna consultants and employees rolled up their sleeves to sort, organize and package hundreds of pounds of food for local families.
We brought friends, spouses, neighbors and our kids to the food pantry, growing our community as we helped others.
We're excited to grow Good Works in 2017. We have a new, big goal: Donate 1 million meals in the next five years.
Thanks to everyone at Antenna who helped us get this program rolling in 2016. Here's to big things and more good work in 2017.
Stay connected with Antenna. Follow @Antenna for our take on marketing trends, corporate culture and current events.
ABOUT ANTENNA

Antenna is a leader in delivering top marketing professionals to corporations of all sizes for project-based consulting, interim leadership assignments and contract staffing engagements. With headquarters in Minneapolis, Antenna draws from its private community of experienced marketing talent to help clients balance the flexibility and expertise that modern marketing organizations demand. Contact Antenna for a free 30-minute consultation to discuss your marketing and resource challenges.