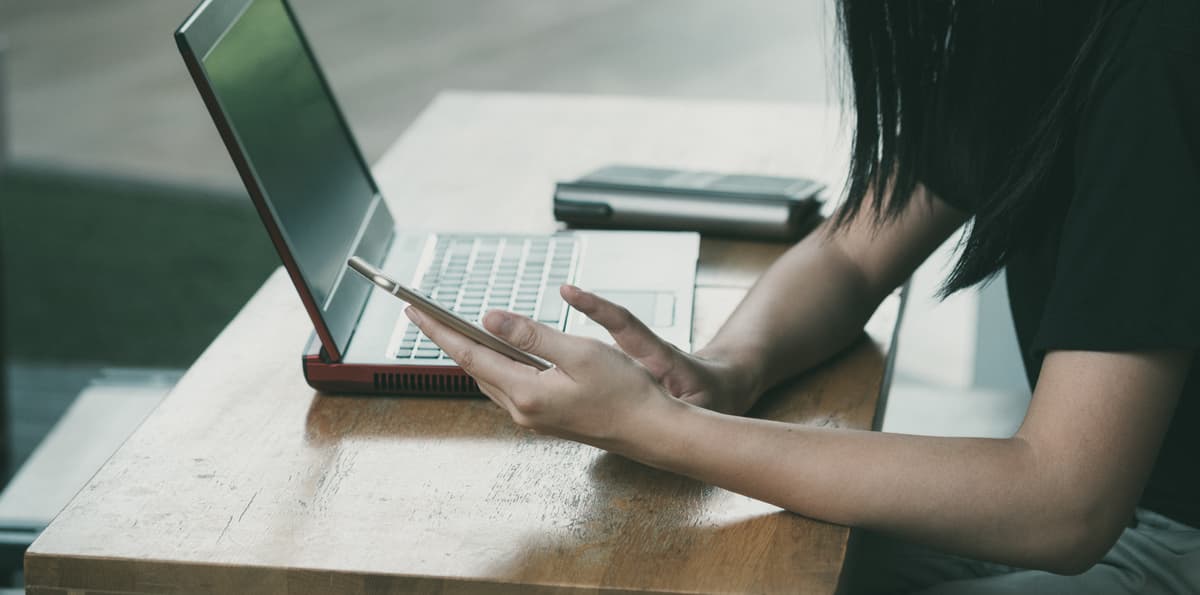 Navigating the Freelance Economy: Three Paths to Success
Brendon Schrader joined Chad Eckes of C2E and Mynul Khan of Field Nation to talk about the future of work and the different ways that independents are navigating the freelance economy.
Three sides of the same coin
Each of the panelists represented a different mode of engagement for freelancing. Antenna is a supported model, matching talent with clients and providing benefits during a consultant's assignment or project. Many people choose this route when they want to supplement their independent careers, or are thinking about making the switch to a freelance career. "This train has left the station," Schrader said of freelance work. "A-level players are opting out and setting new parameters. The big question is how to access the right people at the right time." Antenna has the connections, and resources, to help the clients find the right talent, and vice versa.
Chad Eckes, on the other hand, has been working independently for over ten years. "When I started, it wasn't called the gig economy, it was just a bunch of people that got laid off," he said. His boutique consulting firm, C2E, has been able to find its niche and sustain a decade of successful project-based consulting.
Mynul Khan represented yet a third way flexible work happens: the digital platform Field Nation is the 7th largest gig platform and maintains a marketplace of 150,000 contractors, where businesses can often find "available, qualified, interested talent" in less than eight minutes, on average. The platform does a lot of the administration and helps create a more efficient marketplace, so contractors can focus on doing work rather than finding work.
Relationships are everything
Despite the diversity of models of engagement, one thing was clear across the panel: relationships are more important than ever.
In the gig economy when so much of work is done through collaboration and shorter assignments, being able to build trust and good rapport is essential. "Getting the first project is always difficult," said Khan, "But once you get one or two, you build your profile and you build trust." Field Nation was designed to foster relationships and repeat engagement. "We wanted it to be easy to find each other again, because a good relationship means higher quality result, so everyone wins" Khan explained.
Eckes added, "Consulting can be kind of faceless. Relationships are key to business – remember, your best future client is your current client." He emphasized the importance of being able to build great connections not just with potential clients but with the teams and collaborators you have on any given project. When your portfolio and references are your main sales tools, it's crucial to have a network that respects and values you.
Schrader brought a client perspective as well: "The most critical thing a client can do is take the time to have a great set up. Communicate with the stakeholders what is going to be happening, set up relationships and meetings the consultant will need ahead of time, set expectations with the team." A common mistake companies make is putting in the hard work to find the right consultant but abandoning them to the project, assuming that the freelancer can knock out the work entirely solo. "The best clients invest a lot of time in training, onboarding, and company policies. Make the upfront investment!" encouraged Khan.
"There's a really diverse profile of people doing this," Schrader pointed out. "Lots of people are not trying to build a company. They just want good work and good people to work with." Whether you're looking to start an empire or just want more freedom and autonomy, interpersonal skills like communication, collaboration, and networking are essential for success.
Advice for independents
1. Know yourself
"Freelance management systems," as Khan describes Field Nation, can be a great way to get work, especially in certain industries or certain volumes. Other professionals want the intermediary of an agency like Antenna, while still others are interested in striking out entirely solo. There are lots of versions of success, but you have to know your own strengths and capabilities. "You have to do the hard work of self-assessment," Schrader reminded the audience. "You're going to spend about 50% of your time on sales as an independent." Building a successful practice is so much more than being good at your craft.
2. Make a plan

"You have to get good at managing your workflow," said Eckes. The importance of good tools to manage business development, marketing, finances, plus competing client needs, cannot be overstated. "Juggling all of the tasks isn't easy. As an independent, you might be working tonight, this weekend, whatever it takes."
3. "Growth is unlimited." – Mynul Khan

With the availability of technology and independent professionals, "You can do any kind of work. You're not limited by your own 'bench' or skillset anymore." This goes for companies as well as freelancers. If you have a gap in your skills, find a collaborator. If you have a great idea, build the team you need to make it happen. Field Nation has seen the power of connections and what is possible when the right people meet one another. There has never been a better time to get started.
Thanks to Club E for convening this panel, and for all their support of the future of work and helping independents succeed. Full video of the discussion is available through Club E's YouTube channel.
Subscribe to our blog to get the latest post delivered to your inbox weekly.
Stay connected with Antenna. Follow @Antenna for our take on marketing trends, corporate culture, and current events.
ABOUT ANTENNA
Antenna is a leader in delivering top marketing professionals to corporations of all sizes for project-based consulting, interim leadership assignments, and contract staffing engagements. With headquarters in Minneapolis, Antenna draws from its private community of experienced marketing talent to help clients balance the flexibility and expertise modern marketing organizations demand.