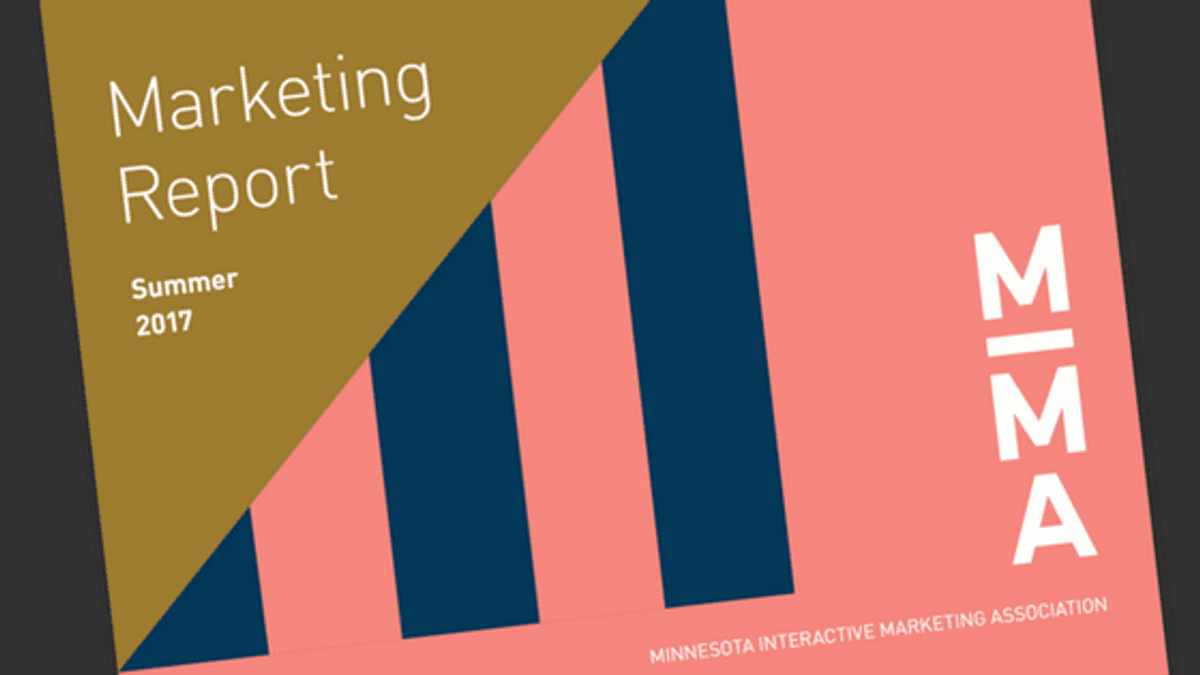 What's on the Minds of Minnesota Marketers? MIMA's Trend Report
MIMA sought to understand the biggest challenges, favorite tools, and greatest tips from Minnesota marketers, and wow did they dish. Download the full report to learn what they had to say, including insights from Antenna's own Brendon Schrader. Read on for highlights and what you can do now to stay on top of this ever-changing industry.
Making Meaning Out of Data
We all know that data and analytics are taking over – but what we don't know is how to make sense of all the information we suddenly have at our fingertips. It's getting harder and harder to determine what's important and turn data into helpful insights and actionable strategies. Modern marketers have to be asking themselves what really matters, and how to make more meaningful and relevant experiences based off of that information.
Mitch Hawes, Digital Marketing Specialist at Minneapolis Institute of Art, shares his best tip: working backwards. Unable to splurge on an expert to untangle the myriad data points Mia has on any of its visitors, Mitch starts with the outcome and traces the journey. "If someone becomes a Mia member, I'll go back and see what brought them there in the first place. Was it a Third Thursday event? Or have they followed us on Instagram for a while? I'll find more aggregate trends and then try to learn when to send the next lead a membership message."
Try It: Start at the end of your stream – who is converting?
Content is King – If It's Quality
Though it's hard to find a dollar for dollar ROI on content, customers that regularly engage with content are as valuable as ever. The problem? Everyone's putting out content, and it's getting crowded. More like, polluted. There's a lot of garbage out there, but people are still hungry for informative and engaging content.
Relevance and excellence will set you apart. Brendon sees this all too often from marketers: "Rather than asking, 'How can we do more?' We should be asking, 'Are we putting out the right stuff?'" Amanda Brinkman, Chief Brand and Communications Office at Deluxe offers her perspective: "I wish marketers took content more seriously. Content should be authentic and inspiring."
Try It: Focus on quality over quantity. When was the last time you asked your community what they want to hear from you?
Creativity and Curiosity Will Get You Everywhere
Don't have a decade of experience under your belt? Limited portfolio? That may not be as troublesome as you think. As marketing gets more crowded, creative and curious people become the secret sauce. The ability to look at problems in a new way, find a new idea, and shake things up have become key components in any modern marketing role.
Been around the block? That's great too! Just don't get stuck in your old ways. Keep inviting diverse perspectives and experiences into the room, and make sure that you keep an open mind.
Try It: Learn something new, ask more questions, get out of your comfort zone. The more you can disrupt your daily patterns, the more disruptive you can be in the creative process.
Ready for more? The full MIMA Marketing Report is available for download here, including additional resources and great statistics. This report was a co-production of MIMA and GoKart Labs. MIMA is the oldest interactive marketing association in the country. Their goal is to provide content that is pertinent, valuable, and insightful to the community and help our members inspire and connect. GoKart Labs is a digital innovation company that uses collaboration and human-centered design to help companies of all sizes invent, make, market, and transform.
Subscribe to our blog to get the latest post delivered to your inbox weekly.
Stay connected with Antenna. Follow @Antenna for our take on marketing trends, corporate culture, and current events.
ABOUT ANTENNA
Antenna is a leader in delivering top marketing professionals to corporations of all sizes for project-based consulting, interim leadership assignments, and contract staffing engagements. With headquarters in Minneapolis, Antenna draws from its private community of experienced marketing talent to help clients balance the flexibility and expertise modern marketing organizations demand.