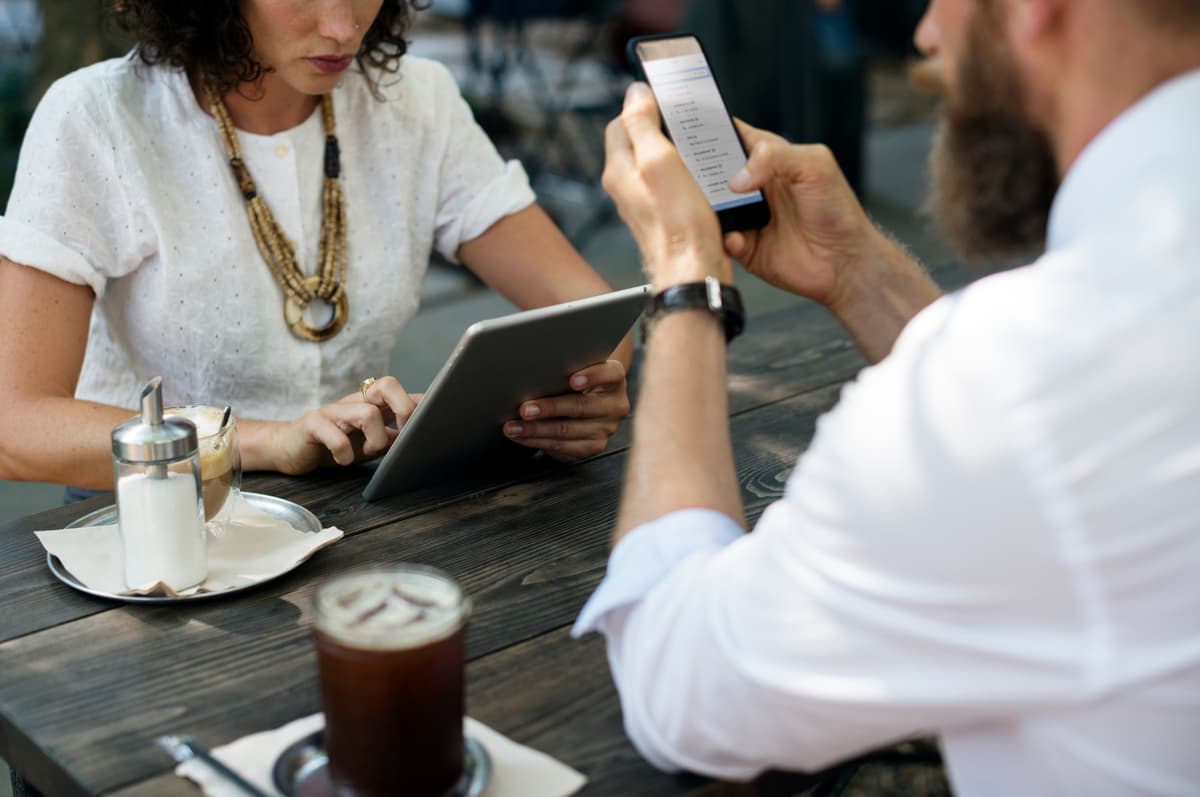 Marketo User Group: Content Strategy and Email Segmentation
Whether you're a power user or totally new to the game, Marketo User Group meetings provide great opportunity for networking, troubleshooting, and inspiration. The Twin Cities MUG asked a panel of demand generation experts questions about content marketing strategy, delivery, and analytics. We heard from Peter Bregman, Mandy Groen, and Beth Holine about their experience and trends in this space. Whether or not you use Marketo (or are very deep in marketing automation at all), they have the inside scoop on what you need to know about this hot topic.
Finding Your Audience
Everyone gets tangled up in segmentation and targeted marketing, and it's tempting to go down that rabbit hole. Never before have we had so much data, or so many opportunities to get wildly specific. The question arises again and again: what's the best way to segment our audience?
Let them choose.
At the top of the funnel, in a newsletter or broad emails, give your audience some choices. When faced with six pieces of content (not all of which have to be yours, by the way), everyone can choose their own adventure. Their preferences may not align perfectly with what you would predict for someone with their title or in their industry, but now you have very relevant data about them and can make their marketing material based on their behavior rather than your assumptions.
Do they even know what you do?
So often we get into the weeds on our particular area of expertise, and are writing marketing copy for other marketers to approve or create. It's crucial to take the zoomed-out view and make sure that you're speaking to new customers, and to take the time to explain what your product or service actually is.
You can't do engagement without segmentation.
Your messaging may not be so differentiated as to need a plethora of nurture streams, but don't think that you can get away from personalization and segmentation. If it's all broad all the time, you'll easily lose your audience. True nurturing has multiple paths. Don't waste time getting over-complicated, but don't miss the opportunity to give your audience what they really want.
Content Strategy
Content is everywhere these days. We can all agree that there's no need to create content for content's sake anymore, but how does a smart marketer know where to start?
Anywhere.
It's seductive to ideate on content forever and waste meeting after meeting refining and defining what you think will work, but our panelists reminded us that you have to test the waters. In fact, your company probably already has a content strategy and you don't even know it. If you talk to the product team or the leadership about what customer success means to them, they know. They can tell you what they want to see. Align to their strategy if you don't know where else to begin – you won't be far off.
Reinvent the wheel.
Peter advocated a hub and spoke model – creating one central asset (off of a predetermined quarterly theme, say) and building around it. Breaking that larger piece into smaller bites that all lead back to the center. Don't trip yourself up worrying about doing the most or being the fastest. A smart strategy, like this hub and spoke model, applied consistently, will be plenty of fuel for your content marketing machine.
Be helpful.
That's always the goal of content marketing anyway. Whether you pull in outside writers, such as analysts in your industry or really talented freelancers, or provide your audience with honest competitive intelligence within your own industry, your audience will value you if you provide value. The best part is that it doesn't take incredible libraries of content to deliver these kind of results – each of the panelists talked about repackaging their existing content into new toolkits or resource centers in order to make the most of their content. Remember, value over volume wins.
You've Got Mail
So you know who you're targeting, and what you have to offer. But how do you actually reach them?
Give it away.
How many times have you been online and closed the window when they suddenly asked for your email address before downloading that whitepaper or infographic? We've all done it. So why do it to others? Ask yourself: what do you actually gain from getting them to fill out the form vs. getting them to actually engage? The more steps you have, the more opportunities they have to opt out. If they want the content, give it to them. If it's great, they'll come back. If you don't need the info at that step, don't ask for it. When you need more, keep it limited.
Keep it binge-y.
The new golden rule: no dead ends. Think about Netflix – you finish one show and another one starts. Your movie ends and they're already displaying another they think you might like. Now think of your marketing paths: where are you dropping the ball? Every page, every interaction, should give them more options. Even the thank you page can have content on it. The goal is to keep them going, always giving the user more doors to go through. Again, this isn't about volume, but making it easy for your user to find what is valuable to them.
And you thought email segmentation was just for nerds... Hope you found this valuable!
Subscribe to our blog to get the latest post delivered to your inbox weekly.
Stay connected with Antenna. Follow @Antenna for our take on marketing trends, corporate culture, and current events.
ABOUT ANTENNA
Antenna is a leader in delivering top marketing professionals to corporations of all sizes for project-based consulting, interim leadership assignments, and contract staffing engagements. With headquarters in Minneapolis, Antenna draws from its private community of experienced marketing talent to help clients balance the flexibility and expertise modern marketing organizations demand.