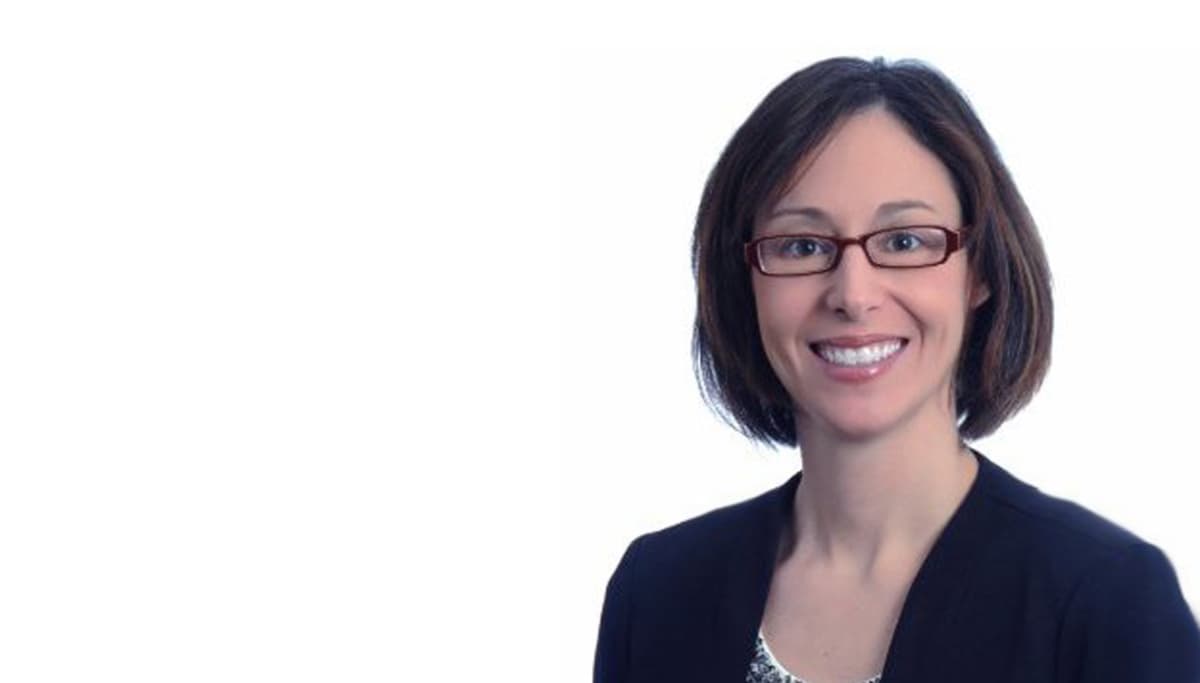 Marketing Leader Series: Leah Larson, Ecolab
At Antenna, we're always interested in learning how marketers got where they are, and what they do to keep growing and improving. In this blog series, we're interviewing marketing leaders we respect and admire at companies across industries. We recently talked to Leah Larson, vice president of marketing for global portfolio strategy at Ecolab.

Leah Larson oversees marketing efforts in more than 120 countries for Ecolab, a global provider of water, hygiene and energy technologies. Her focus is on Ecolab's institutional business (serving the restaurant, lodging and long-term care industries). She describes the work as "very fun" — and it shows as she leads global marketing efforts. "We're taking a business that grew with a regionally developed strategy, and we're now growing through a globally developed strategy," she says. "It means looking at our entire offering — what we sell and how we do it across the world."

Larson says leading a global portfolio is a challenge in some ways, and she's learned a lot about how different cultures and areas clean things in different ways. Getting a deeper understanding of global customers has helped her develop more effective brand strategies. "We're reducing the number and complexity of solutions we're selling, but driving to better common outcomes for customers," she says. "We thought customers were really different, and we've found that they have more things in common than they do that are different."
B2B Marketing: Building an Authentic Experience
Larson says she enjoys the "high-touch" approach that B2B marketing entails. "It's all about building relationships," she says. "It's less about promotion and education, and more about the relationship. More brands, including Ecolab, are doing more content marketing that can drive these mutually beneficial relationships."
At the same time, the role of digital marketing has changed marketing, she says. As potential customers educate themselves through content, they're further along the decision path before they interact with salespeople. "The trend toward stronger relationships is good for us, but we're thinking about how to expand our digital approach so we can enhance the sales experience as well."
Larson likes to look for inspiration among other global brands and Ecolab customers. Companies that take both B2B and B2C approaches are especially helpful.
Marketing Skills for Success
Larson's role was created for her, she says, and while she had some prior global experience, her soft skills are what make her effective. She says that today's business leaders need soft marketing skills even more than they need technical know-how. "It's so much about understanding people and their diverse perspectives and finding common ground," she says. "You have to be able to find the highest-level strategy that's going to work across cultures and regions. It's about collaborating and influencing a strategy."
She serves on a committee at the Carlson School of Management for global enrichment programs, and often hires from the MBA program there. "I very rarely find candidates that don't bring skills like strategic agility, analytics and the basics of marketing to the table," she says. "But it's most challenging to find the soft skills — collaboration, developing talent," she says. "In our business, everything comes back to being about people. Working with and leading people is so important."
Look Around, Not Just Up
Larson recommends that beginning marketers look up to people who can mentor them in the business, but to also remember to "look around." "I still look up to leaders, but I'm learning so much more from my peers and those who are at different levels than me," she says. Getting those different perspectives can add a richness to your own experience as you grow.
In addition, Larson says she wishes she had focused more on knowing herself earlier in her career. "Learn what drives you and lean in to what makes you great," she says.
Finally, she says delivering results is "obvious, but also underrated. If you have a track record of delivering results, it gives you the opportunities you're looking for. Doors open and you have a chance at bigger roles and more flexibility."
Stay connected with Antenna. Follow @Antenna for our take on marketing trends, corporate culture and current events.
ABOUT ANTENNA
Antenna is a leader in delivering top marketing professionals to corporations of all sizes for project-based consulting, interim leadership assignments and contract staffing engagements. With headquarters in Minneapolis, Antenna draws from its private community of experienced marketing talent to help clients balance the flexibility and expertise modern marketing organizations demand. Contact Antenna for a free 30-minute consultation to discuss your marketing and resource challenges.