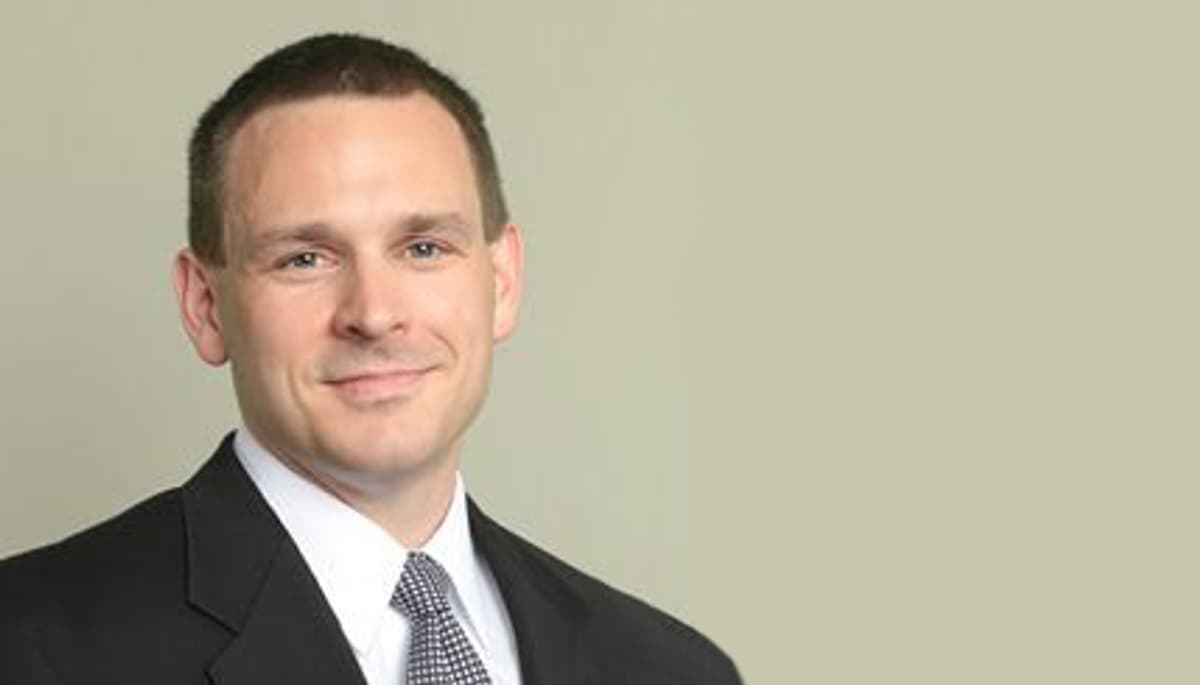 Marketing Leader Series: Grant Barrick, Wolters Kluwer Clinical Drug Information
At Antenna, we're always interested in learning how marketers got where they are, and what they do to keep growing and improving. In this blog series, we're interviewing marketing leaders we respect and admire at companies across industries. We talked to Grant Barrick, vice president of strategy and innovation at Wolters Kluwer Clinical Drug Information and a member of Antenna's marketing advisory council.

What's it like to have "innovation" in your job title? Grant Barrick leads an intrapreneurial cross-functional group at Wolters Kluwer Clinical Drug Information that focuses on where the market will be in three to five years. "It takes time to nurture innovation," he says. "You're going to fail along the way. If you're truly trying to be innovative, you have to be willing to give these things time to breathe."
Organizations can't rely on little bits of people's time to be innovative, after everyday tasks are done, Barrick says. Instead, he recommends having a group devoted to innovative thinking. They need to have room to fail and learn from missteps, and should be empowered to focus on the big picture instead of spending their time putting out fires. The innovation team he took on was meant to protect a group of people from these day-to-day "fire drills," to give them room to try new things.
We talked with him to get his take on the role of failure in innovation and how to build cross-functional relationships in any organization.
How to Balance Innovation and Failure
Companies that want to boost innovation may focus on big wins, but it's important to look at the small victories, too. "Not everything you do needs to be turning the world upside down," Barrick says. He compares innovation to a baseball game: You can't rely only on home runs. More often, wins come from putting together a lot of singles and doubles.
Cultivating innovation can be a challenge, of course. "We want our work to be pragmatic — we don't want to get disconnected from the day-to-day, and we don't want to remove the idea of innovation from the rest of the organization." Finding that balance is key to building an innovative team.
As an innovative leader, Barrick recommends taking a different view of failure. "They're missteps on a long evolution — you have to take the long view," he says. Failures that come up when innovating can serve as lessons; encouraging others on your team to remedy them quickly and learn from them will help innovation in the long run.
Build Relationships to Build Support
Having worked at a lot of large organizations, Barrick says the strength of your relationships is vital to success. "You need to count on people who don't directly report to you," he says. Building relationships will help others buy into what you're doing and take action on your behalf.
Barrick also recommends being "biased toward action" when working in collaborative settings. "In big cross-functional projects, people get pulled in different directions," he says. Teams get caught up in wanting to have clear visibility to the finish line, when things might change as you move through the project.
In those instances, it's important to keep things moving. "Take personal responsibility and accountability for moving forward, and make sure everyone understands their action items," he says. "As you take steps forward, you get greater clarity about where you want to end up."

Perseverance and Strategy: Skills for Success
Barrick says there are several skills marketers and business leaders need in order to handle change. The first is perseverance. "You're going to make some mistakes, and if you're not making mistakes, you're probably not pushing hard enough or fast enough," he says. "People who can't break through those failures struggle as business leaders. Being able to understand what went wrong and fix it and move forward is a hallmark of successful businesses."
Another is the ability to be strategic. In today's fast-paced world that bombards leaders with information, it's easy to get caught up in the execution needed to keep the business humming along. "If you're not naturally inclined to be a strategic thinker, you have to find a way to get yourself there and focus on the big picture," he says. "Are you focused on the markets that are growing? If you're not, all that chasing and racing around is really just noise."
Barrick recommends that people with leadership aspirations focus on developing soft skills to serve their careers better. "Deep technical skills allow you to go much faster for a short period of time, but then that's a little limiting. The broader base of skills helps you get farther," he says.
Subscribe to our blog to get the latest post delivered to your inbox weekly.
Stay connected with Antenna. Follow @Antenna for our take on marketing trends, corporate culture, and current events.
ABOUT ANTENNA
Antenna is a leader in delivering top marketing professionals to corporations of all sizes for project-based consulting, interim leadership assignments, and contract staffing engagements. With headquarters in Minneapolis, Antenna draws from its private community of experienced marketing talent to help clients balance the flexibility and expertise modern marketing organizations demand.