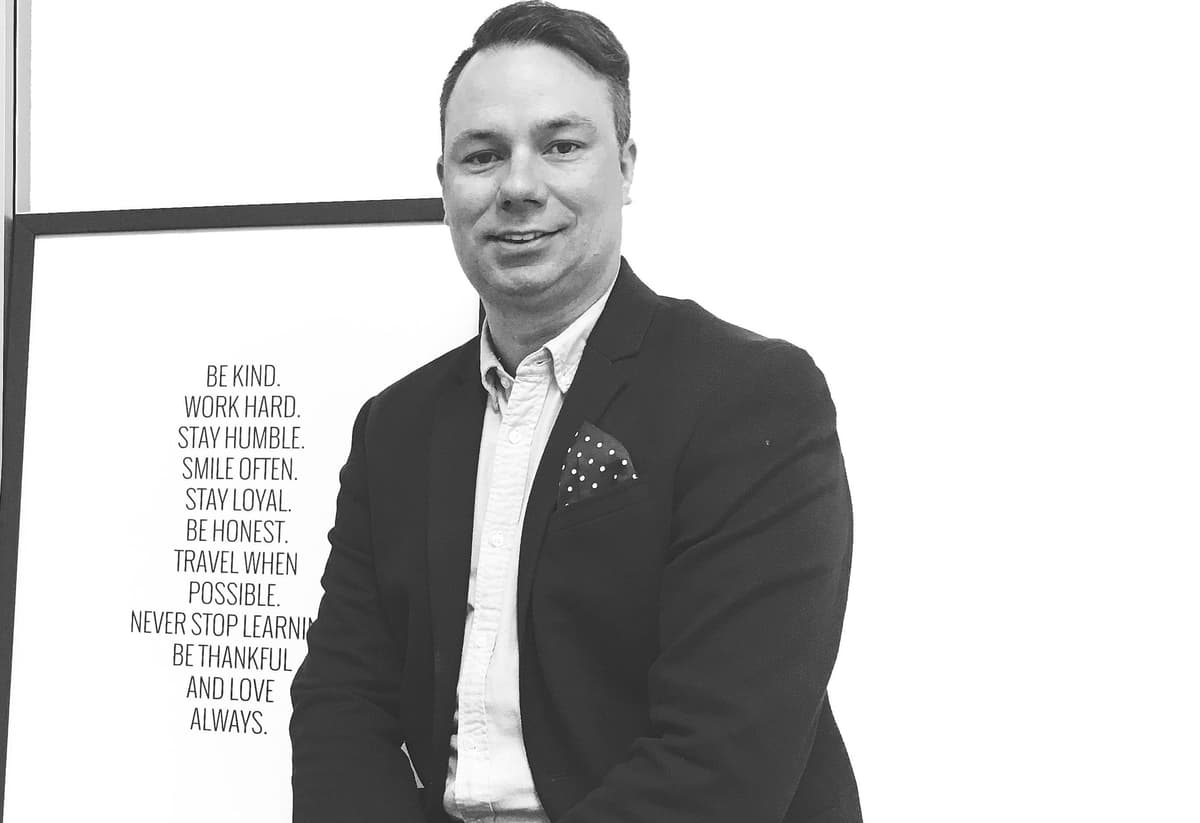 Marketing Leader Series: Eric Gohs, Lane Bryant
The retail clothing industry is cutthroat competitive, and companies need top-notch marketing efforts to stand out. Lane Bryant is getting creative to reach customers, partnering with unexpected allies and using everyday people as models.
Eric Gohs is AVP of media services and CRM at Lane Bryant. He's using his wide background in retail and digital media to bring fresh approaches to the company's consumer marketing. He says Lane Bryant embraces innovation: "I haven't worked at any place like this, ever."
Here's his take on how to make marketing meaningful.
Connect to the Why
Gohs says he's a fan of Simon Sinek's TED Talk, "Start With Why." Sinek emphasizes the importance of tying your work to a deeper meaning or mission. The talk inspired Gohs to look for the "why" in his own work, and he says he found it at Lane Bryant. "When I met the leadership team, the CMO laid out a clear purpose: To change how women see themselves in the world, and to change how the world sees women," he says. "A confident woman feels her worth every day, not only when she's a size X or weighs Y."
The company is very connected to its customers, he says. It has a strong social media presence, its executive staff members visit stores regularly. Thousands of women on Lane Bryant's customer panel share their thoughts about products, campaigns and marketing materials. Customers get the chance to appear in marketing, too: After fit-testing a new line of pants, customers on the panel said they loved them, and so Lane Bryant featured those customers them in a marketing campaign. "I feel fortunate to do work that matters, to go to work and know we have that purpose," Gohs says. "That's something we live every day."
Fail Forward
Gohs says marketing is changing so quickly that it can be hard to keep up. He's seen that it's critical to work with leaders who are willing to let their marketers experiment and fail. As long as you "fail forward," he says, you can learn. "Company leaders need an appetite for failure," he says. When you're doing a job well and doing new things, sometimes you're going to fail, and failing forward will help you have greater successes down the line.
The way people interact with content is changing, he says, noting that chatbots, voice commands and the emerging reality of the Internet of Things as evidenced by the popularity of Amazon Echo all show that marketers have their hands full trying to balance different channels. "Be curious, fall forward, consult the data and find a great why," Gohs says.
Here's one innovative project the Lane Bryant team recently worked on: The brand partnered with the style site Refinery29 to create more realistic and diverse stock photography of women. Two-thirds of women in the U.S. are considered plus-size, but an audit found that Refinery29 used images of plus-sized women only 5 percent of the time. It's hard to find stock photography of plus-sized women, so Lane Bryant is providing apparel for Refinery29 photo shoots; the results are going into a Getty Images collection.
Meet Customers Where They Are
Gohs says retail marketers should keep in mind that today's customer values experiences as much as physical things. Connecting with customers around experiences can make a bigger impression than trying to tout the advantages of a certain product, he says.
"We try to figure out how we integrate into a customer's life while she's having those experiences," he says. For a line of performance wear called LIVI, the company launched a series of workout videos called LIVI Moves. Plus-sized women who are triathletes, dance instructors and yoga instructors showcase what they do when wearing the products. Several of the videos have gone viral, and a recent yoga video has racked up more than a million views.
"It's inspiration through real women," Gohs says. "It's showing that women can do anything with their bodies; size has nothing to do with it."
Subscribe to our blog to get the latest post delivered to your inbox weekly.
Stay connected with Antenna. Follow @Antenna for our take on marketing trends, corporate culture, and current events.
ABOUT ANTENNA
Antenna is a leader in delivering top marketing professionals to corporations of all sizes for project-based consulting, interim leadership assignments, and contract staffing engagements. With headquarters in Minneapolis, Antenna draws from its private community of experienced marketing talent to help clients balance the flexibility and expertise modern marketing organizations demand.