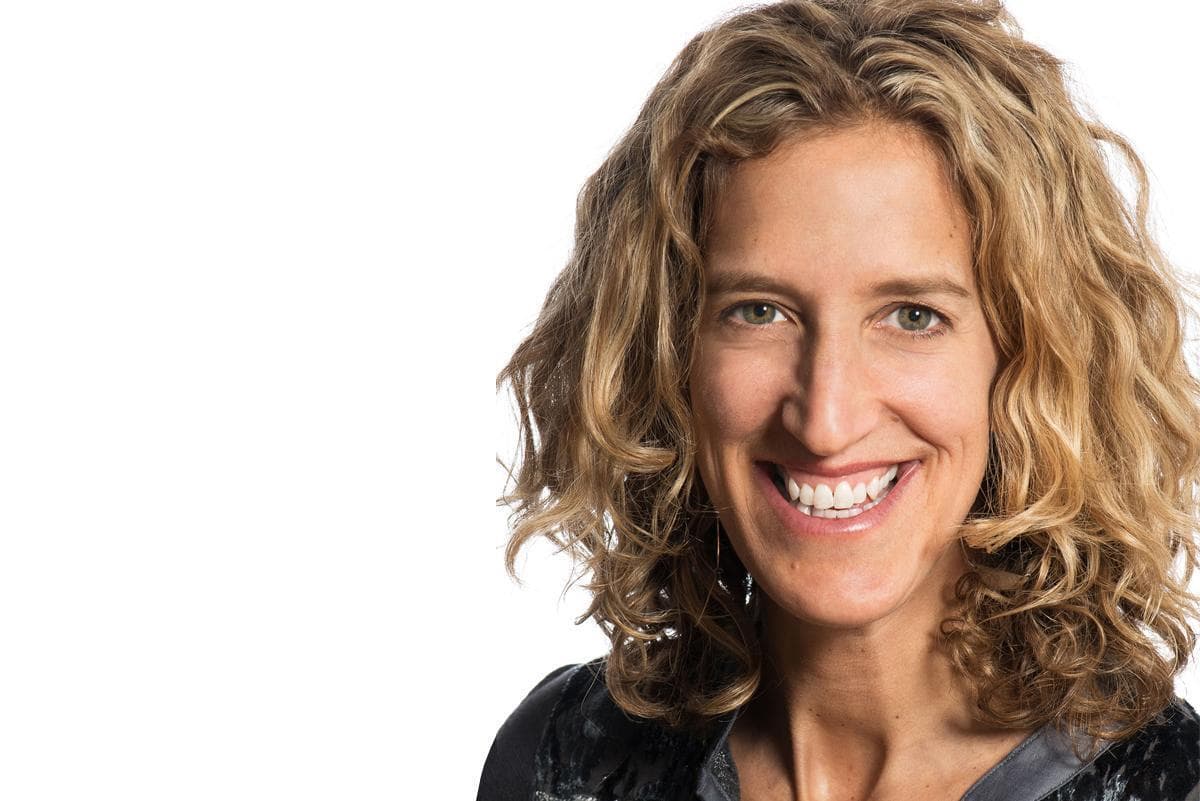 Marketing Leader Series: Ellen Walthour, The BrandLab
It's easy to connect with people who are like you. The challenge comes when you need to reach those who don't have your background or experience. That's the purpose behind The BrandLab, an organization that we're excited to be working with at Antenna. The BrandLab builds awareness about marketing as a career, helps students prepare for the working world, and provides access to education and career opportunities among people with diverse ethnic and socioeconomic backgrounds.
"This industry will continue to thrive only if we have more voices at the table," says Ellen Walthour, executive director of The BrandLab. "Demographics are shifting, and marketers need to be able to speak to consumers and clients by having creative people from all walks of life in the industry."
Bringing Communities Together
Walthour got her start bringing different communities together when she was working in education early in her career. With a background in teaching, Walthour often worked with immigrant communities. She brought something to her employer's attention: Teachers needed training to learn how to work with different populations of students and parents.
The result? "They offered me the opportunity to become staff development coordinator," she says. "This was the first time I'd been in a role like that. I really liked it, but I wanted something different."
She decided to look into HR, and interviewed for an assistant position at a marketing agency. "When they saw my resume, they asked me if I'd be interested in a new organization called The BrandLab. It combined the opportunity to do marketing, creative work and social justice." She started as the program director in 2009 and revamped the organization's curriculum. She's now the executive director.
Building the Future of Marketing
The BrandLab's mission is "to change the face and voice of the marketing industry by introducing, guiding and preparing students for careers in marketing." To make that happen, Walthour says there are four components to the program:
Classroom: Introducing the idea of a creative career can spark interest among students who had never considered it before. Those who are really interested by the concept are encouraged to apply for internships.
Internship: The BrandLab helps set up eight-week paid internships. For some, it's their first introduction into the corporate world, and gives them a chance to start building skills and a professional network.
Connect: The Connect program is the organization's alumni network. Connect follows participants of the program from their high school classroom to their careers. Connect also provides scholarships to the most promising students who are serious about pursuing a creative career.
Fearless: "While we're getting really talented, racially diverse kids excited about the industry, they may work in an agency where they are the only person of color in the space," Walthour says. "We need to be fearless and have conversations about race and inclusion." The Fearless component of The BrandLab gives employers the tools to talk about systemic barriers to inclusion for people of color.
Making Connections
Walthour says the response from the Twin Cities marketing and advertising community has been outstanding. Even competitors set aside their own interests to work together on the program, she says, because they recognize the importance of getting diverse perspectives in the marketing industry. "We're just the conduit for something everybody wants and needs. Nobody has the time to run these internships themselves, so we do it."
There were only two kids in the first class in 2009, Walthour says. In the fall of 2015, more than 400 high school students participated in the classroom program, and the organization expects around 700 students in this year's class.
Walthour says that when marketing agencies and corporations participate in The BrandLab's work, they're showing they're leaders in changing the industry to better reflect the community's diversity. "It's a conversation that's happening across industries," she says. "The bottom line is exposure and access. We're trying to build a pathway. It's about creating an industry that works for everyone, and what we're doing is simply connecting talent to opportunity."
The BrandLab's community of volunteers benefits from the new connections, too. Barry Wolfish, Senior Vice President, Mergers, Acquisitions and Ventures at Land O'Lakes, says: "The long-term vision of The BrandLab to create a marketing and marketing communications industry that thrives on the insights and creativity from people from diverse ethnic and socioeconomic backgrounds aligned strongly with our own values. Land O' Lakes is proud to see that the organization is delivering on its promise. Talented graduates are coming out of the program with skills and experience. We look forward to hiring our first alumni of the program to augment the summer interns we sponsor each year."
Find out how you can get involved with The BrandLab.
ABOUT ANTENNA
Antenna is a leader in delivering top marketing professionals to corporations of all sizes for project-based consulting, interim leadership assignments and contract staffing engagements. With headquarters in Minneapolis, Antenna draws from its private community of experienced marketing talent to help clients balance the flexibility and expertise modern marketing organizations demand. Contact Antenna for a free 30-minute consultation to discuss your marketing and resource challenges.