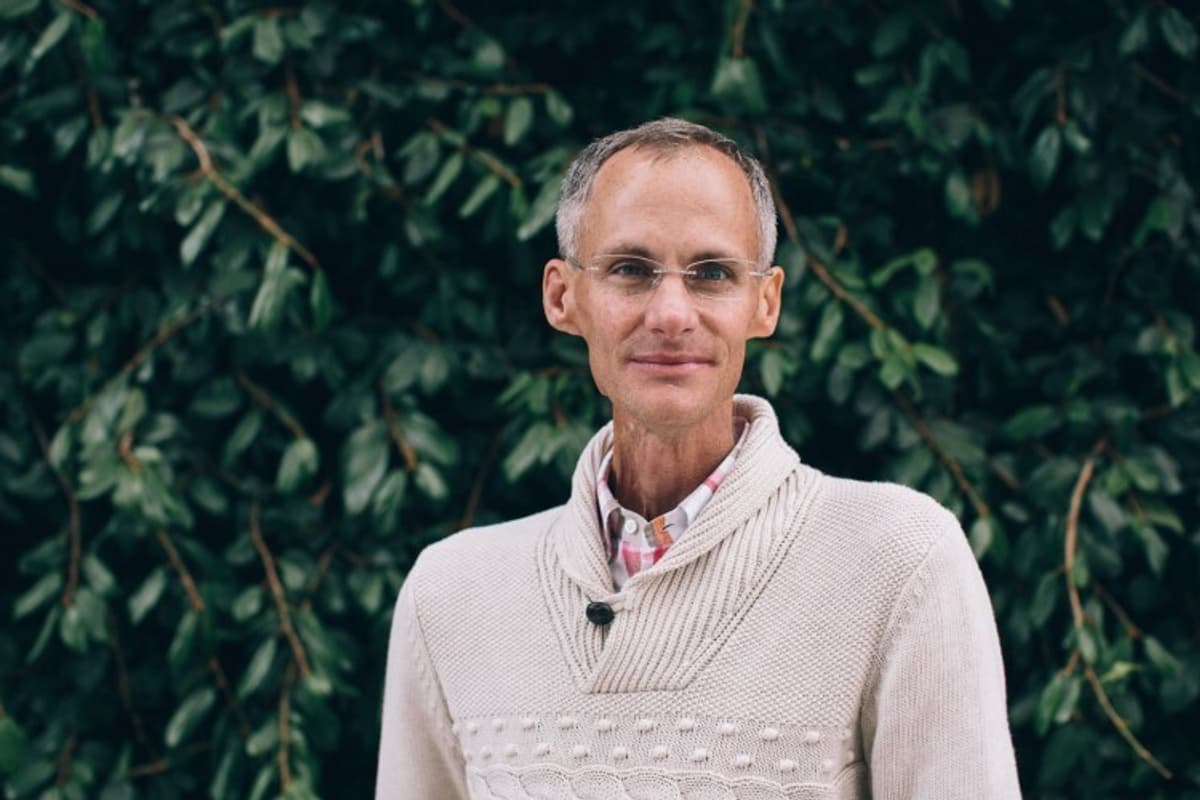 Marketing Leader Series: David Baker, Cordial
At Antenna, we're always interested in learning how marketers got where they are and what they do to keep growing and improving. In this blog series we're interviewing marketing leaders we respect and admire at companies across industries.
I recently talked to David Baker, a well-known thought leader in the digital marketing industry. David has 20 years of experience working for iconic agencies and direct marketing firms, including Agency.com, Razorfish, Acxiom and American Airlines. He's co-founder and chief strategy and operating officer at Cordial, where he's rethinking how marketers access and use data. We talked about the future of email and the Internet of Things, what he wishes he'd known about data and what he's learned during his career.
What do you wish you'd known when you were starting your career?
Data! The Big 5 (Amazon, Apple, Google, Microsoft and Facebook) all have really fascinating data strategies — how they think about their data and others' data. Data is all an economic model in the end.
The semantics of how data is distributed in the ad-tech landscape is amazing — how first-party data is being used to augment ad spend, how social data is beginning to reshape 1:1 marketing and the never-ending brand challenge of which data to use, how to make sense of it and how much to spend to get it. If I had known more about data early in my career, there's no telling what I could have accomplished.
You were named Email Marketer Thought Leader of the Year this year. What are a few ways you've challenged the status quo when it comes to email marketing? What do you think is next for email?
I'd say I challenged the status quo by stepping outside email and using sometimes odd metaphors to tell stories like this one: "My coffee maker unfriended me." My goal was to change the perspective of what IoT and marketing will be in the future.
What's next for email?
It won't be seen as "just email." This is already happening, and the marketing clouds have spent billions to connect disparate technologies to make it easier to build more real-time interactions between brands and customers. We'll see how those investments pan out.

Email will be more real-time and more 1:1. Email today still looks like personalized catalog marketing instead of 1:1 where context of the communication is important. Email is mobile and the screen size has a huge impact on what you do and what you should expect consumers to do. That will require marketers to think harder about in-home, out-of-home and cross-device messaging and I think the semantics of email will be radically changed.
How has marketing changed since you started your career? What's the most exciting marketing trend you're seeing now?
It's so much more real-time today and everyone has a smart phone. I think what fascinates me the most is this combination of generations of people (millennials, Gen Xers, boomers and silents) all living together in the same house and how devices (tablets, smartphones, smart TVs) have reshaped how we do things like communication, shopping and entertainment.
I think the generations will define more of how we think about marketing than some of the generalized segmentation we try to do. I wrote about this in a white paper: Reaching 5 Generations of Connected Consumers.
In the next 10 years, IoT will totally shake up how we look at what data is used to provide convenience and better products, and what data is used for marketing and personalizing those experiences. Privacy will be the maturity curve we'll have to navigate, of course.
Tell us about Cordial. For marketers who aren't familiar with the platform, what sets Cordial apart? Why do marketers get excited about what Cordial can do?
Cordial is what I wanted to build years ago but we didn't have the hosted services or machine learning tools back then. We set out to build a flexible data-management layer that can take in all forms of data in very efficient ways and allow you to do three things:
Visualize data to help you make decisions.

Apply data for channel communications and web experiences.

Analyze and optimize data using machine learning and great dashboarding.
We built the foundation and we started with email as the first channel, since we all know email gets the best ROI for most marketers. We are adding mobile, web personalization and social so marketers can connect the experiences.
We also built an API first layer. Not to geek out, but in today's marketplace it's really important to have very smart ways to integrate data, partners and applications. We believed there is a big enough marketplace for solutions like Cordial for people that don't drink the Big Marketing Cloud Kool-Aid or need to simply move faster without spending millions.
We're also tinkering with IoT and connected products because we believe there is a bridge that needs to be built between consumer IoT and marketing. Our first 40 clients bought into us primarily to be more contextual with their marketing. They want to personalize the web, the email and be able to optimize that fast. As the old saying goes, "It's not the big that eat the small, it's the fast that eat the slow.
What lessons have you learned during your career as a marketer that you'd like to share with others in the field?
You must always learn and invest in YOU. Early on, a mentor told me, "You will never be better than me if you don't outwork me and learn faster than me." I took that to heart. I worked really hard reading as much as I could, trying to apply it and writing a ton. Writing challenges you to put your thoughts out there and accept that not everyone will buy into what you say.
I've also learned a lot from one of my all-time favorite books, "Love Is the Killer App." It helped me understand the value of a network. You have to work hard to sustain relationships in very selfless ways. I keep up with a lot of amazing people because I respect how smart they are and how cool their lives are. That kind of authentic networking takes work, but if you start early, they will all rally around you later if you ever need support.
Stay connected with Antenna. Follow @Antenna for our take on marketing trends, corporate culture and current events.
ABOUT ANTENNA
Antenna is a leader in delivering top marketing professionals to corporations of all sizes for project-based consulting, interim leadership assignments and contract staffing engagements. With headquarters in Minneapolis, Antenna draws from its private community of experienced marketing talent to help clients balance the flexibility and expertise that modern marketing organizations demand. Contact Antenna for a free 30-minute consultation to discuss your marketing and resource challenges.