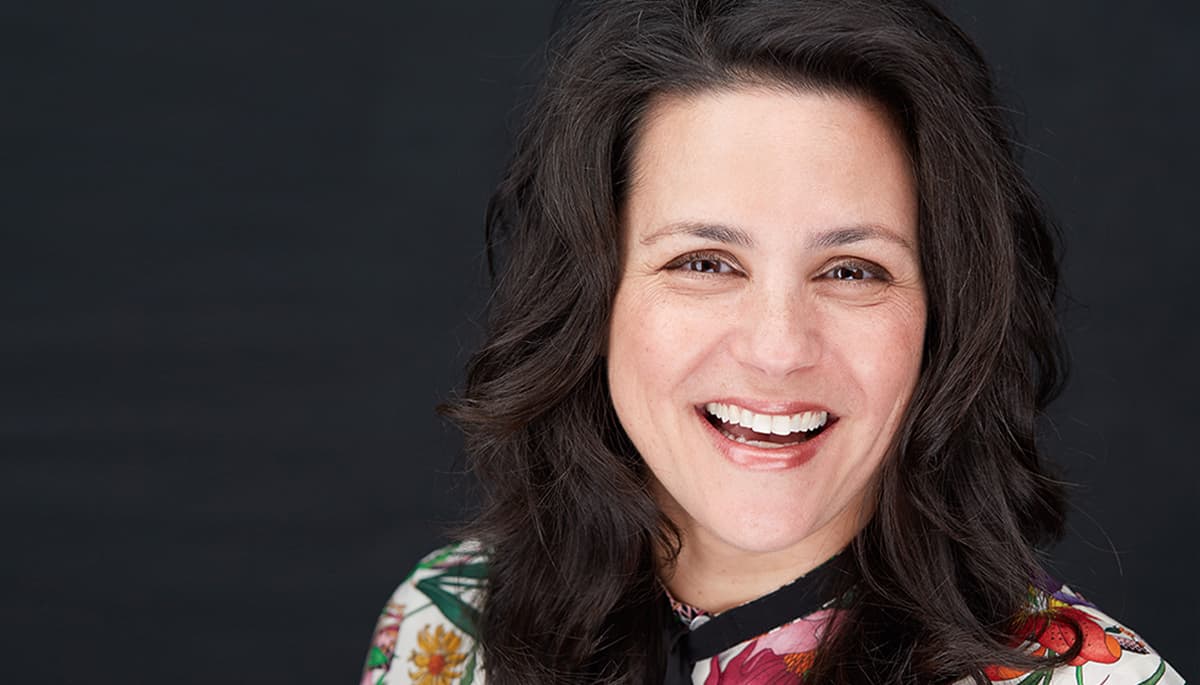 Marketing Leader Series: cmnd+m's Krista O'Malley on Why Experience Design Matters
As consumer values continue to evolve, brands can no longer rely solely on their products and services alone to make a lasting impression in the marketplace. And according to one design entrepreneur, the best way to get customers to invest in your brand is to invest in their experience.
If you have ever wondered how your audience feels about your brand, you have been dabbling in experience design. "The term 'experience design' is tossed around quite a bit," says Krista O'Malley, principal and CEO of Twin Cities agency cmnd+m. It really means "focusing on the end-user or audience, taking into consideration how people feel about and engage with everything from products and packaging to the surrounding environment or presentation," she says. "The audience's experience is actually the medium, and design is the tool we use to thoughtfully influence it."
O'Malley came to design through a diverse professional history that has included environmental consulting, risk management, and running a floor covering business. Her career in the design industry took off when she won a major RFP from Google. Since then, she's been focused on providing experience design expertise to a range of brands and organizations.
Here's what she's learned about designing brand experiences.
Think Like the End User
"Ultimately, design is about solving problems," O'Malley says. "It's about thoughtful consideration, deployment of the the right elements and understanding the right problems to solve for." When it comes to the audience, she says, "think about the engagement someone has with what you're offering. If you want someone to truly experience your brand, what does that look and feel like from their perspective?"
She recommends focusing on the end user — not just your client, but who your client is focused on. "The client may hire us, but we're designing for the end user," she says. "We make sure we get the design right, and the end user gets what they need or desire."
For example, she recently worked on a project with Target where kids were the specific audience. O'Malley and her team literally got on kids' level, creating an immersive virtual reality experience showcasing their designs through the eyes of a four-foot-tall child.
The team used that new perspective to design fun and engaging in-store experiences, like a custom, larger-than-life Lite Brite toy that kids can play with while their parents shop, and gesture-tracking floor projection engagements designed to lead kids (and their parents) deeper within the kids' department.
Sniff Out New Ideas, Approaches and Tools
The cmnd+m team goes beyond market research to understand their clients and audiences. Site visits, role playing, test shopping, and other tactics inspire unique perspectives and keep people up-to-date on what works and what doesn't in an ever-changing marketplace. She says test shopping is invaluable for exploring how a customer might experience a new brand, product or service. "We take notes and ask a lot of questions — if the experience is good, what specifically makes it good, and how could it be even better?" she says.
Curiosity, constant experimentation, and exploration can also help tease out new ideas and innovations, she says. "There are really exciting things happening with augmented and virtual reality. It's all about getting the right perspective."
The more ways you put yourself in the end user's shoes, the clearer your perspective will be, and the stronger the final design will be when it reaches consumers. At the end of the day, if you're not innovating as fast as the world is changing, you'll be left behind by audiences that have already moved on to the next big brand experience, she says.
Involve the Whole Team, Not Just "Creatives"
At cmnd+m, O'Malley often brings in non-designers who have a passion for creativity and design, even if they haven't previously been in a traditionally "creative" role. "Good ideas can come from anywhere," she says. "Here, everyone knows an idea from an engineer has as much weight as an idea from a designer." While designers are responsible for the creative, they might not be the ideal audience. The more diversity of thought, the more refined an experience becomes, and that requires a dynamic team.
If you're just getting started as a designer or marketer, don't be afraid to take risks, make mistakes and bounce back from them, she says. Plus, "know what you're good at and what you're passionate about" — and understand that those aren't always the same things.
Her advice for leaders: Seek out a variety of perspectives. When you're open to unconventional perspectives, innovation and creativity thrive.
Subscribe to our blog to get the latest post delivered to your inbox weekly.
Stay connected with Antenna. Follow @Antenna for our take on marketing trends, corporate culture, and current events.
ABOUT ANTENNA
Antenna is a leader in delivering top marketing professionals to corporations of all sizes for project-based consulting, interim leadership assignments, and contract staffing engagements. With headquarters in Minneapolis, Antenna draws from its private community of experienced marketing talent to help clients balance the flexibility and expertise modern marketing organizations demand.