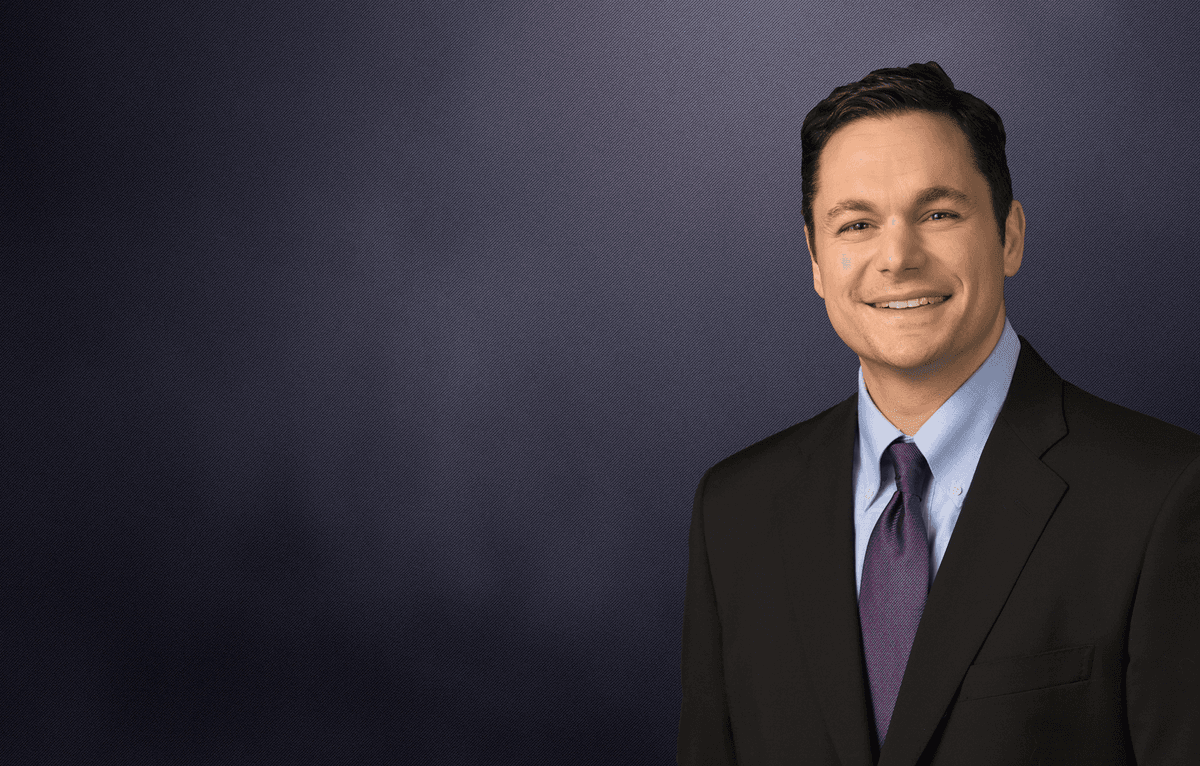 Marketing Leader Series: Career Advice from Paymon Farazi
Paymon Farazi is vice president of product at Optum, a subsidiary of UnitedHealth Group. His career took him through many different cities and industries before he landed in the Twin Cities. We asked Paymon what he loves about his current role in health care and what advice he'd give others based on his career so far.
Find Creative Solutions for Big, Hairy Problems
Paymon's current role in health care is exciting to him because the industry has plenty of problems to solve. "Solving problems is always what has motivated me in my career," he says. "I find it energizing to have big, complex problems with huge potential societal impact in front of me and my team."
He shared two examples of big challenges he's working on at Optum. First, he's applied advanced analytic techniques (including machine learning) to solve some of the industry's messiest problems. "One of the projects in particular that I'm proud of is called Disease Engine. It's our attempt to apply machine learning techniques to all the health care data we've accumulated to predict whether somebody has a disease or not. So, if I were seeing Jane as part of a medical consult, I could predict the probability of her having atrial fibrillation, or coronary artery disease, or a list of other conditions. That's pretty powerful, because a lot of people go misdiagnosed, or aren't being treated properly, or have the wrong medication. Our goal was to build a prediction model to help physicians identify those patients and make the right interventions. We currently have a pilot of that project, and it continues to pick up momentum."
Here's another example: His team is working on smoothing out conflict in claims between insurance companies and physicians. "If you talk to physicians, you'll hear a lot of angst around insurance companies denying claims. There is a lot of disagreement between insurance companies and doctors over how different treatments or episodes should be paid. That creates a lot of administrative pain. We see a huge opportunity to drive efficiencies into these processes and remove some of the burden, so that people aren't wondering why their MRI got rejected or this particular treatment that was submitted to insurance got denied."
"The idea is that these two entities shouldn't need to argue about claims," he says. "There is a better way, where we can be more transparent and more forthright about why claims are being denied, so that providers could submit the right claims. That's something that happens behind the scenes in health care, but it's really important, and it's a huge problem in terms of what drives administrative costs in the system."
He's not the only one working on fixing the industry's headaches. "There are armies of people like me working on these problems. Insurance companies are among those at the forefront trying to fix the health care system and put the right mechanisms in place. They're just really hard problems to solve."
Embrace Outside Perspectives
Part of Paymon's energy and creativity in the face of big problems is due to his diverse background. He hasn't always worked in health care — he has made jumps between big companies, small companies, jobs in different parts of the country and roles that have varied from engineering to product management to pricing strategy. Because of all that movement, he has a broad and varied perspective.
He thinks of his diverse background as an asset. When looking at a team's composition, he's looking for people who have domain expertise — for example, people who know health care really well. "But then you also have to have people who are like me, who have a diverse background and can bring lessons from other industries," he says.
"I've gotten a lot of value from moving around," he says. "I saw tactics in the commodities industry, the IT industry, human health care, animal health care and hedge funds. You start to pick up lessons and tools along the way. I think of it as this almost Rolodex of ideas. And when you join someplace new, you can ask the right questions to see if your Rolodex could lead to a meaningful change. That outside perspective can be everything."
"Find a Rocket Ship and Ride It"
When we asked Paymon for his favorite career advice, he answered immediately, paraphrasing former Google CEO Eric Schmidt: "Find a rocket ship and ride it. I say that to every young person I talk to now. It doesn't matter so much what your specific job is, but go to an industry and a company that's dynamic and changing. It might seem chaotic, but you will end up with a lot of valuable experience."
Never Stop Learning
Paymon says he's obsessed with learning. "I don't like to get too comfortable. That's part of why I've always changed jobs and roles. As soon as I feel the slightest bit of comfort, I start looking for ways to make it harder for myself. I constantly push myself to try new things, read new books, and meet new people. I'm relentless about it because I get energized by the act of learning."
"That's something I try to instill in others, especially my kids," he says. "The world is constantly changing and you need to be nimble and ready to go in whatever direction it's going. Life is a never-ending learning journey — and the sooner you embrace that, the better off you'll be."
Subscribe to our blog to get the latest post delivered to your inbox weekly.
Stay connected with Antenna. Follow @Antenna for our take on marketing trends, corporate culture, and current events.
ABOUT ANTENNA
Antenna is a leader in delivering top marketing professionals to corporations of all sizes for project-based consulting, interim leadership assignments, and contract staffing engagements. With headquarters in Minneapolis, Antenna draws from its private community of experienced marketing talent to help clients balance the flexibility and expertise modern marketing organizations demand.