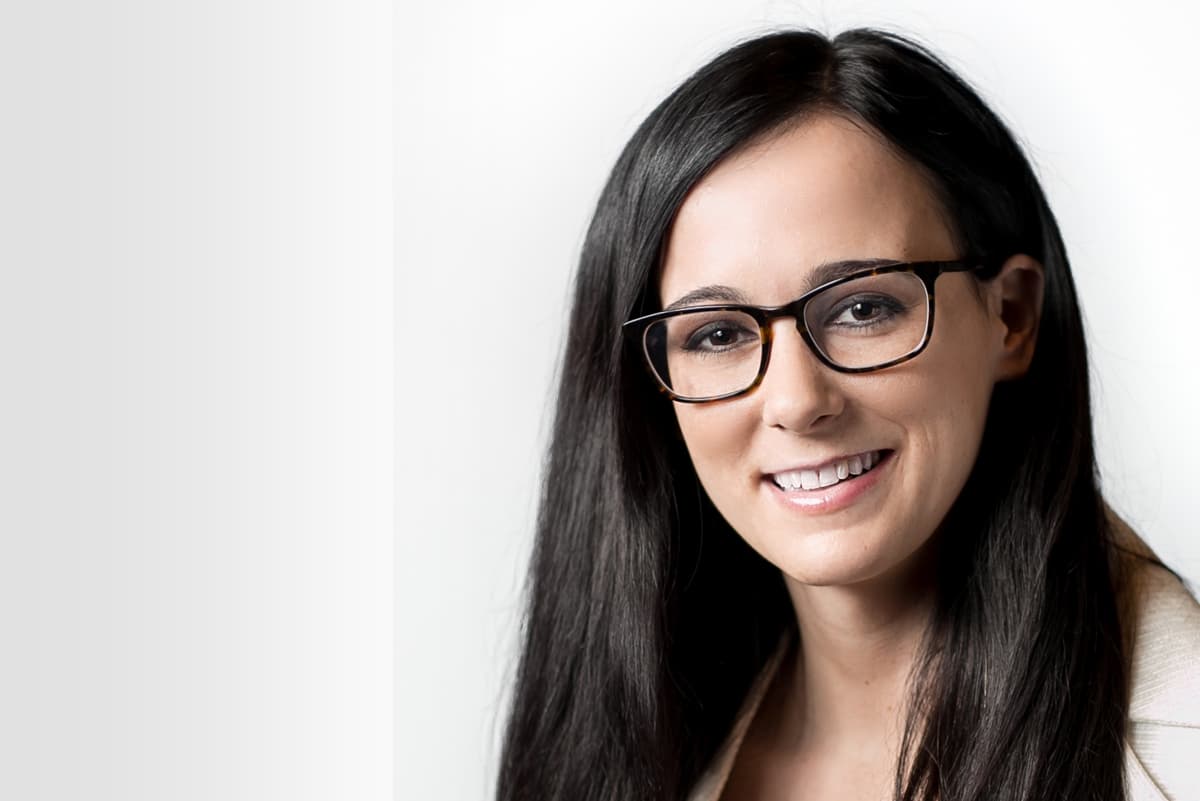 Marketing Leader Series: Alissa Montbriand, Carlson Rezidor
At Antenna, we're always interested in learning how marketers got where they are, and what they do to keep growing and improving. In this blog series, we're interviewing marketing leaders we respect and admire at companies across industries. We recently talked to Alissa Montbriand, vice president of global integrated marketing communications for Carlson Rezidor Hotel Group. Alissa was recently included in Minneapolis/St. Paul Business Journal's 40 Under 40 awards.
As many hospitality companies struggle to harness the full potential of digital marketing, Alissa Montbriand is helping hers lead the way. At Carlson Rezidor (which holds hotel brands including Radisson®), she's tasked with bringing brand marketing, customer loyalty and customer outreach into the 21st century with new initiatives that include mobile-friendly approaches and data-driven insights.
Her approach is informed by her background working in multiple different industries, including investment banking and retail. She earned her chops doing corporate strategy, and moved into marketing.
When she worked for Best Buy, consumers were just starting to use smartphones on a daily basis. Through that experience, she learned to approach digital marketing with a mobile mindset that puts the consumer first. She then honed her marketing skills at Staples, where she built a content marketing team to take advantage of using content for ecommerce.
Along the way, she took on social marketing and SEO as well, and it was a good fit. "I like digital marketing because it's very analytical, combined with creative elements. It's a perfect combination for me," she says.
Later, at Bloomin' Brands, her team re-launched five responsive websites in two years and developed a new app for Outback that enables customers to make reservations and pay for their meals, all from their phones.
Now at Carlson Rezidor, Montbriand has been leading the company's digital marketing efforts to better serve customers — and use the data they provide. I talked to Alissa about her efforts at Carlson Rezidor and where she thinks digital marketing will go in the coming years.
Leading the Change
Montbriand oversees three main priorities at Carlson Rezidor. "Looking at the hotel industry, no one is really getting it right when it comes to digital experience," she says. "We have a big opportunity."
Digital Acquisition
The first hurdle: attracting customers to the company's websites and apps. By optimizing paid media to get keywords right and giving more attention to retargeting, her team is learning more about their target customer. "We want to give them the right piece of advertising at the right time to get them to take action -- not just throw up banner ads to the general public," she says.
The result? Return on marketing campaigns is up 20 percent year over year since she started.
Plus, "the company didn't have a holistic SEO strategy," she says. So they hired a team member supported by an agency to boost results. "SEO accounts for 40 percent of our web revenue, and Google is making changes that will make SEO even harder, so we know giving attention to it is important."
Digital Experience
When someone lands on your website or app, the real challenge starts: engaging and inspire them to take action.
Carlson Rezidor is on a path to improve customers' online experience by putting all of the company's websites on one platform and making it easier to move between different brands. In addition, the team will combine all of the separate hotel-branded apps into one common Carlson app where customers can manage bookings and loyalty points. But when they walk through the doors of, say a Radisson Blu, the app will rebrand as the Radisson Blu app, giving the customer an optimal in-hotel experience. "It's a huge undertaking we'll be working on over next two years," she says.
Customer Engagement
Montbriand is also looking to expand other customer interactions through the Club Carlson loyalty program. "We're one of richest loyalty programs from a consumer perspective (we were rated No. 3 by U.S. News), but the question is, how do we do more for the less-frequent traveler who will never accumulate enough points for free night? How do we engage them and give them opportunities to spend their points in different ways?"
She's been overseeing changes in email as well, aiming for more personalized offers that are triggered by different steps in the customer lifecycle. "How do we get people to sign up for emails via the right content? If you are on the list, how do we deliver the right content to get you to come back and stay with us again?" She's looking to content to support email as well as many other marketing initiatives, like SEO.
The Big Shifts
Working in digital media over the past nine years, Montbriand has a seen a lot of changes. She says three big trends are influencing the ways companies market to consumers:
Mobile
"The phone is an extension of someone's body," she says. "As marketers, how do we use that in a non-intrusive way that helps customers?"
She says Google Now is a good example, as it's embedded in Android phones. "Customers are OK with Google having a lot of information about them, because it's helpful," she says. "It tells you how long it will take to get home when you're leaving work, or when a package you ordered has shipped. That gives marketers a lot of power, but we have to use power for good so customers are OK with sharing that information."
Intersection of Tech and Marketing
It's hard to find marketers who have a balance of left and right brain, she says, meaning they're creative but also understand the importance of technology in marketing. Finding people who can understand both worlds and build a balanced approach to marketing will be key.
Brand Perceptions
Finally, in today's world, the consumer controls brand perceptions. "It's not just what you tell customers. It's what customers tell you about the brand," she says. "As a consumer, I place a lot more weight on what other customers say versus what the company says."
These shifts have meant big opportunities, especially for marketers that don't have large budgets. Knowing your consumer and using the data you have to make smart choices about how to reach them is key for smaller marketing departments, she says.
With all of these changes happening so quickly, Montbriand says curiosity is a vital trait for today's marketers, and one she looks for when hiring. Her favorite interview questions reflect that: "If I talked to your co-workers, what words would they use to describe you? How do you keep on top of trends in your industry?"
"Digital changes so fast, you need someone who wants to continuously learn and master new skills," she says.
Her advice for young marketers who are just getting started: "Don't be afraid to take a non-traditional route. Step outside your comfort zone. When you're trying something new, you should feel uncomfortable. If you don't, you're probably not pushing yourself far enough."
Stay connected with Antenna. Follow @Antenna for our take on marketing trends, corporate culture and current events.
ABOUT ANTENNA
Antenna is a leader in delivering top marketing professionals to corporations of all sizes for project-based consulting, interim leadership assignments and contract staffing engagements. With headquarters in Minneapolis, Antenna draws from its private community of experienced marketing talent to help clients balance the flexibility and expertise modern marketing organizations demand. Contact Antenna for a free 30-minute consultation to discuss your marketing and resource challenges.