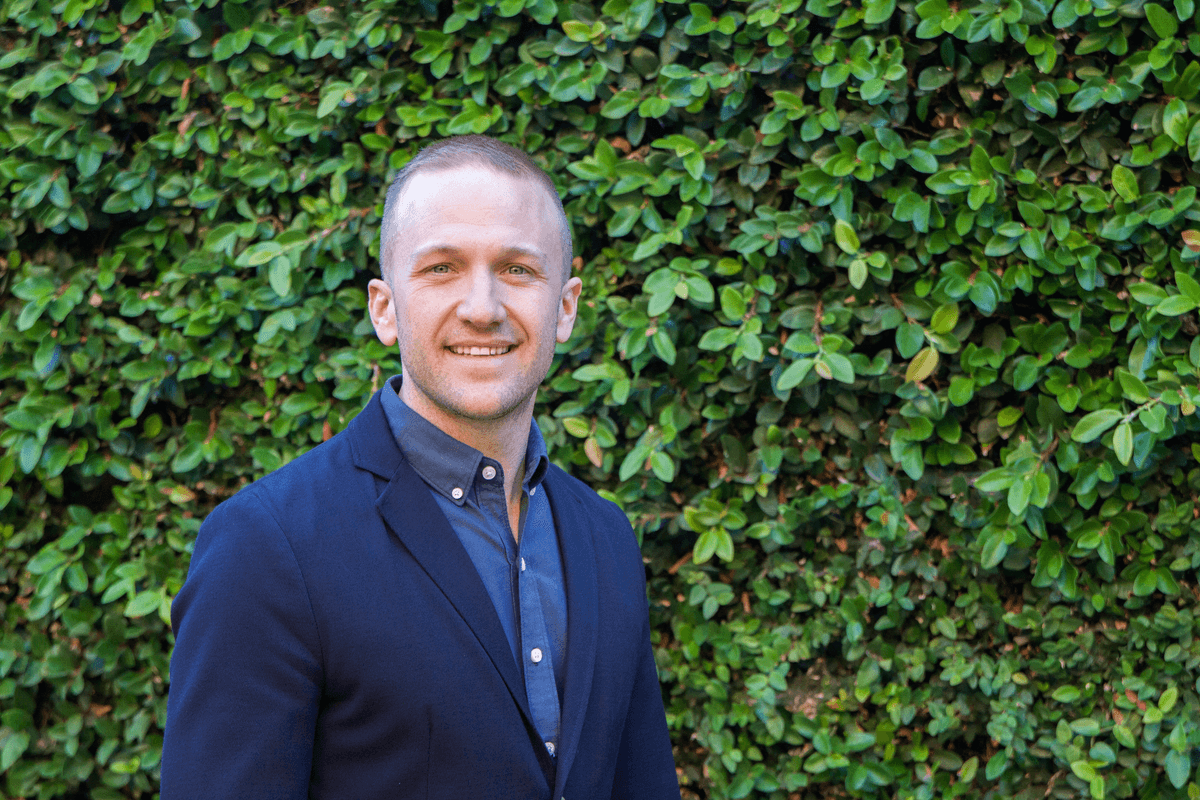 Marketing Leaders Series: Brian Robinson of DreamWorks Animation
By Brendon Schrader
At Antenna, we're always interested in learning how marketers got where they are, and what they do to keep growing and improving. In this blog series, we'll interview marketing leaders we respect and admire at companies across industries. To kick it off, I talked to Brian Robinson, global head of creative, design and development at DreamWorks Animation in Los Angeles.
Brian Robinson started out by getting his master's degree from the Medill School of Journalism at Northwestern University in 2003 — the same year, Robinson points out, that Seth Godin published "The Purple Cow." "It was a point in marketing history when the relevancy and effectiveness of traditional channels waned, while the individuality of consumer expectations exploded. And as Godin's book so powerfully pointed out: Unless you're remarkable, you don't exist," Robinson says. "It was a tumultuous, yet energizing time."
After leaving Medill, Brian entered an accelerated leadership development program within 3M, rose up the ranks at Target to lead fashion marketing and designer partnership, then to lead brand partnerships as part of the JCPenney rebranding team before moving to his current position at DreamWorks.
There, he has had the opportunity to build and lead an in-house creative and development team, which he's been doing for the past three years. "Everything changes so quickly in the studio world," he says. As the accessibility to content proliferates, so do consumers expectations. Anticipating where the consumer is headed and their resulting new set of expectations can be very challenging. Just as in 2003, it takes being remarkable to break through.
"The biggest challenge is trying to figure out whether your ideas are disruptive or not, day in and day out. If an idea feels good, yet it doesn't elicit excitement or anxiety, it's most likely not disruptive or remarkable.
Energy and Enthusiasm
As he builds teams that are able to balance risk, fear and opportunity, he says he looks for "scrappy" people — those who can navigate organizations, ideas and risks while exuding energy and enthusiasm for the work they're doing.
"I pick up on it, and in a world like today's, people have to be able to sense it," he says. "When I recruit, that's what I want. I want to see that they're scrappy and that they go for it. They need to factor in risk, but they can't let it hold them back."
These teams are then tasked with getting a handle on consumer consumption patterns and expectations. Increasingly, consumers consume information in quick, small bites, and so what Robinson describes as the "arc of relevancy" is almost instantaneous. "You have to be of-the-moment, relevant, and scrappy to navigate today's consumers and to land ideas that are meaningful," he says.
An Island in the Storm
While that sense of chaos permeates a lot of how Robinson works, he says relationships with major partners in the organization have remained constant.
"The only way to succeed today is to be a great partner. You cannot make it in this world with only your personal gain as your idea. You have to be able to successfully partner with individuals and across the company to work together." Whether it's working closely with a CIO as technology changes and brings more potential for data analysis or with a CFO to identify ROI, Robinson says finding common goals is vital for success.
"We are rewarded greatly early on in our careers for individual contributions. The shift happens and then everything you're judged on isn't what you drive singularly but what you achieve in partnership. Understanding that your success is because of teamwork and partnership, is the single biggest breakthrough from manager to senior leadership.
Open Your Heart
With all the chaos in both the marketing and entertainment industries, there's plenty of opportunity, but while Robinson says young marketers should be disruptive, they must also stay open minded and in touch with their emotions.
"Open up your eyes and open up your heart," he says. "Everything you need to know is right there. That scares people, but it goes back to energy — so many people give so much energy at work that when they leave they shut it down to protect themselves and recharge. But you have to be open and ready for inspiration. It's everywhere and it's remarkable!"
Stay connected with Antenna. Follow @Antenna for our take on marketing trends, corporate culture and current events.
ABOUT ANTENNA
Antenna is a leader in delivering top marketing professionals to corporations of all sizes for project-based consulting, interim leadership assignments and contract staffing engagements. With headquarters in Minneapolis, Antenna draws from its private community of experienced marketing talent to help clients balance the flexibility and expertise modern marketing organizations demand. Contact Antenna for a free 30-minute consultation to discuss your marketing and resource challenges.