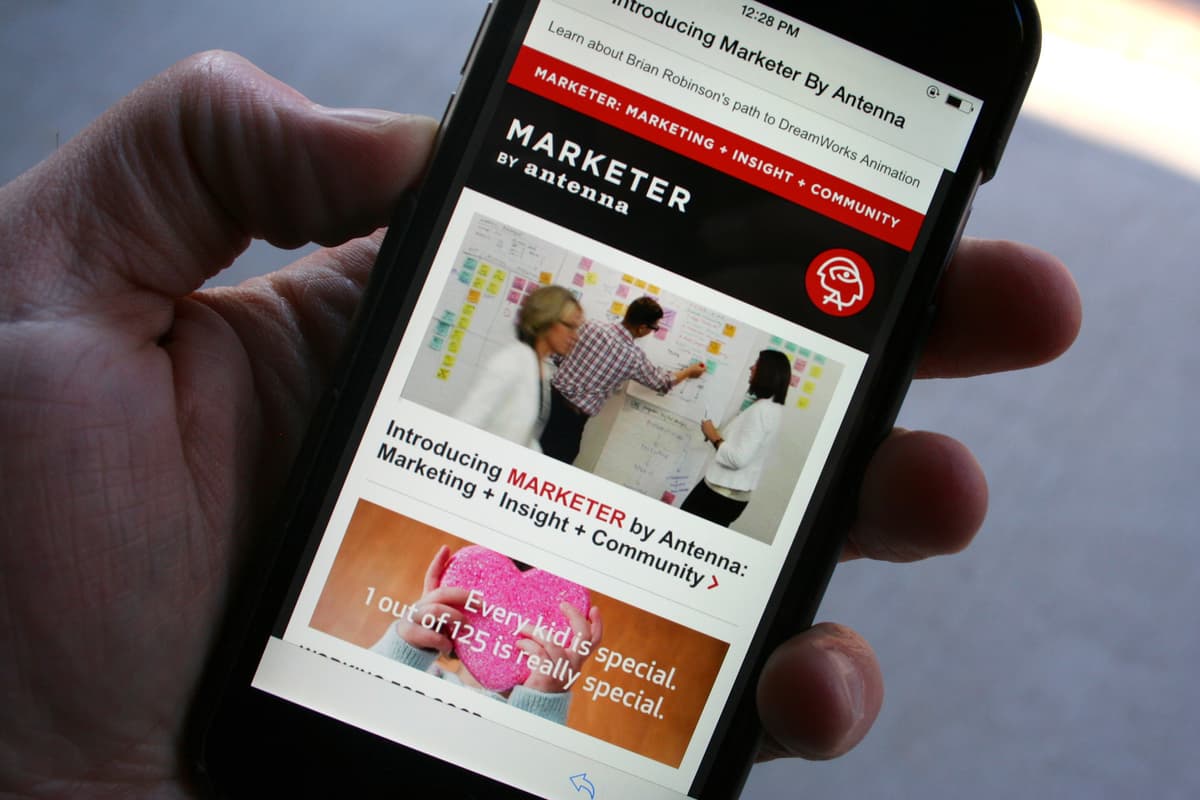 ​Introducing Marketer by Antenna
By Brendon Schrader
Over the years at Antenna, we've been lucky to partner with some of the best companies and talent on the planet. That gives us a unique perspective — on the marketing business, where it's headed, and the community we're proud to work with every day.

That perspective is what makes Antenna work. Now we're sharing it in a new way. We call it "Marketer": a collection of insights from marketing leaders, projects that excite us, and news from our own backyard. We wrap it up and drop it in your inbox each month.
Marketer is part of our effort to create a strong, well-connected community of marketers ready to thrive in the changing world of work.
Take a look and tell us what you think. If you like what you see, please subscribe here.
Thanks for going on the journey with us.