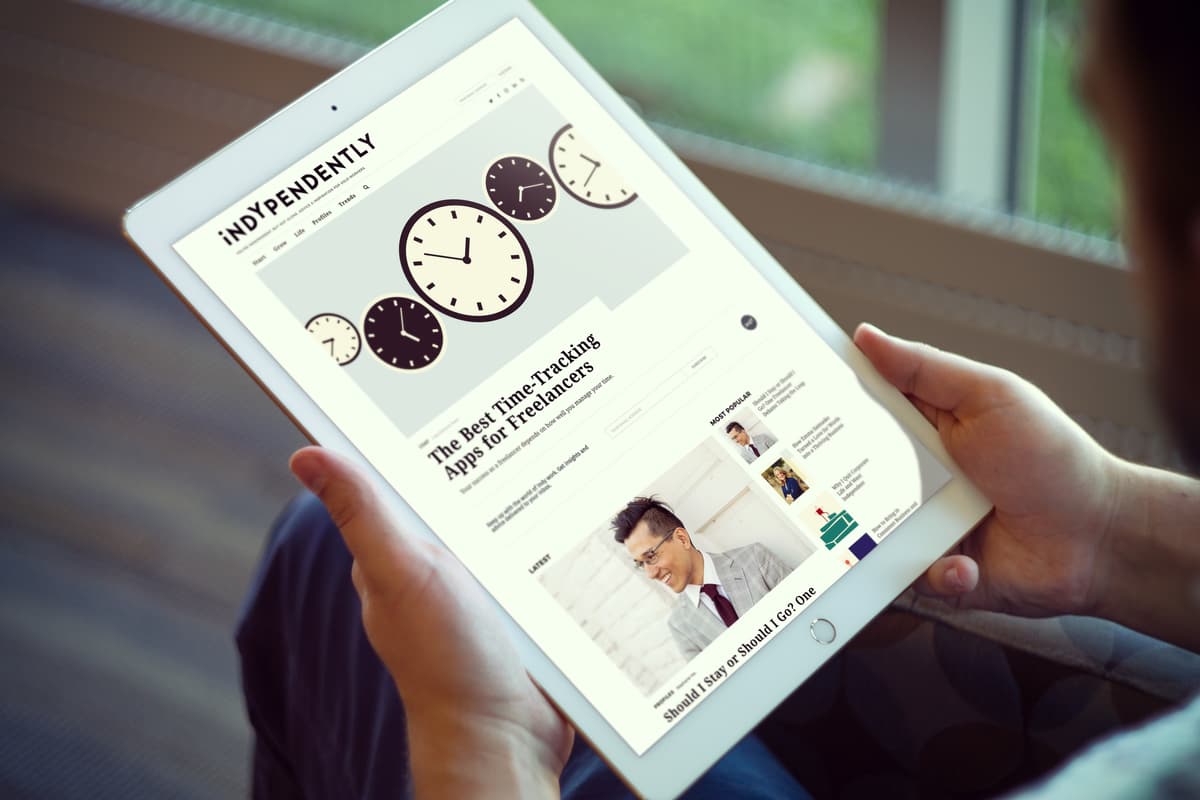 Introducing Indypendently: An Online Destination For Solo Workers
"You're independent, but not alone," is more than just a tagline for Indypendently.com, a newly launched online destination featuring advice, inspiration, and other relevant independent business content for solo workers and for those who dream of going out on their own. It also describes the website's mission.
Created by Antenna CEO Brendon Schrader, Indypendently features all original content including interviews with people who are building solo businesses and side hustles, guidance for those who are weighing whether to make the leap, advice about the practical tasks of independent work, like taxes and insurance, and perspectives on how independents integrate and navigate work and life.
"In the corporate world, you typically have both a team and resources that surround you to do the things you don't do, things like accounting, legal, and business development," said Schrader. "The moment you step out on your own, you realize your support system has pretty much vanished. Indypendently aims to help fill that void by providing insights, advice, and eventually tools that can help solo workers focus on building and sustaining their businesses and professional portfolio careers."
This month, Indypendently features the story of Schrader's entrepreneurial journey, which started on a mountaintop in Switzerland. Readers will also find advice on weathering the cycles of freelance life, a review of the best time tracking apps for freelancers, a peek into how one writer turned her passion into a thriving business, and tips on how to capitalize on the rise of remote work.
"Twelve years ago, I left my corporate job to start my own one-man consulting practice, which grew into Antenna" said Schrader. "Those first few years were tough, and I spent a lot of time looking for answers. After some trial and error on my own, I built an informal team of peers, cheerleaders, mentors, and subject-matter experts. Our goal with Indypendently is to give every reader the advantage these folks provided me."
Schrader says future plans for Indypendently include building out the library of advice-giving articles, experiential events, and a variety of business-building tools for independent workers of all types, from dreamers to experienced professionals.
Over the years at Antenna, Schrader and his colleagues have recognized the value of a business resource like Indypendently and what it seeks to deliver to independent workers across all industries and professions.
To pitch an article idea to the Indypendently editorial team, email hello@indypendently.com.

To learn more about Indypendently and subscribe for email updates, visit http://www.indypendently.com.
Subscribe to our blog to get the latest post delivered to your inbox weekly.
Stay connected with Antenna. Follow @Antenna for our take on marketing trends, corporate culture, and current events.
ABOUT ANTENNA
Antenna is a leader in delivering top marketing professionals to corporations of all sizes for project-based consulting, interim leadership assignments, and contract staffing engagements. With headquarters in Minneapolis, Antenna draws from its private community of experienced marketing talent to help clients balance the flexibility and expertise modern marketing organizations demand.