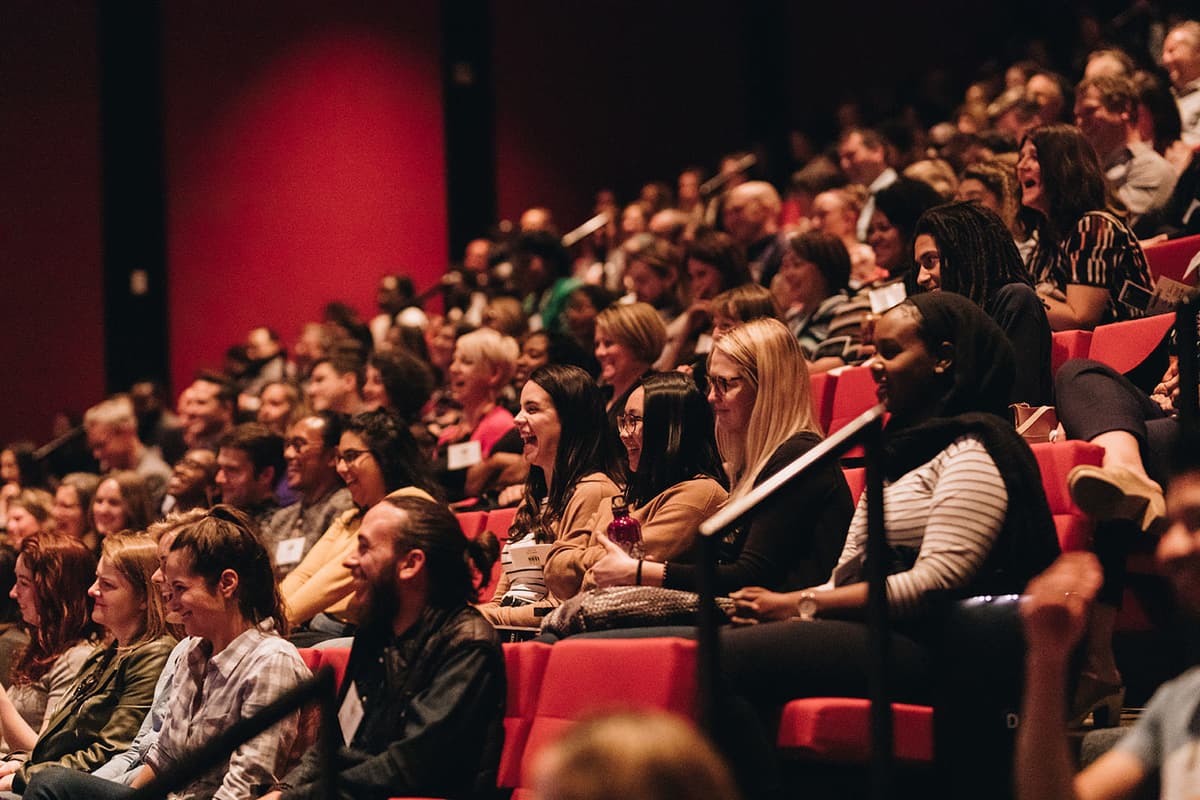 In Brand We Trust
"Our work can have major impacts on helping people feel heard and seen," said Suzanne Oh, Fearless Director at The BrandLab, in her introduction to the 2019 Fearless Conversations event. The BrandLab is "not just a non-profit, but a movement," says Oh, working to change the face and voice of the marketing industry. "And we know it's working." From inspiring statistics to a great panel discussion, read on for more insights about what role brands and business have to play in creating a more diverse and inclusive future, and how you can get involved.
What's In a Number?
There are some great trends in Minnesota's marketing industry: 10% of employees at Twin Cities advertising agencies are people of color, which is an increase of 2 percentage points from 2016. And of employees of color at Twin Cities advertising agencies, 30% are at the entry level. This is an increase of 18 percentage points from 2016. While it's great to see new, younger talent helping to diversify our industry, the Twin Cities ad industry is not reflective of Minnesota's demographics, which show that 27.2% of Twin Cities area residents are people of color.
The real work, according to Oh, is taking the time and showing genuine concern for real conversations about race, being willing to say you are wrong, apologizing for your missteps and mistakes, and creating a safe space for all involved to change and grow. "You are part of the culture of whatever organization you're in," said Gail Peterson, vice president of Marketing for Ecolab.
"Inclusion is when you feel like you're invited in, but belonging is when you don't feel like there's an inside or an outside." Even as teams continue to have more diversity of thought and perspective, the more human, and more difficult, work of building meaningful trust and belonging has just begun.
In Brand We Trust
Kristena Lucky with Edelman, a global communications firm, reported surprising trends in American's trust. It's clear in 2019 that there's an urgent desire for change, and only 1 in 5 people believe that the system is working for them. While in the past, we looked to experts or our peers for information, and looked to government for leadership, much of those responsibilities – and trust – has shifted to brands. The most recent data shows that 71% of people say that "It is critically important for my CEO to respond to challenging times," and believe that brands can be a force for change.
Edelman's research also revealed a huge demographic that dominates in every market and every age group: belief-driven buyers. Smart brands are not only advertising the features of their products, but their stand on important issues of the day. A brand's position on issues will drive purchase intent for buyers.
This doesn't mean that every brand should go all in, but that brands need to engage, authentically and effectively, on issues that matter to them. "Brands have a platform. You need to be asking, what can you be doing to move something or advance something? And then move into it, lead into it," says Lucky.
Play the Long Game
The first commandment of any kind of brand engagement around social issues is simple: Be authentic. According to Brian Reid, Senior Brand Planner at Carmichael Lynch, "You need to look at who your brand authentically is." Evaluating who you really are, and what you really do, will help you know where you can make an authentic contribution. Reid advises starting on a small scale and growing from there, investing in "the longevity of what you're trying to do."
"You will be called out," he warns, if you try to co-opt a movement that isn't something your brand can authentically speak to, and it's important to be able to deal with missteps when they happen. Choosing the right stand for your brand means a long-term investment of time and energy, and a commitment to stick with it.
Your Audience is Already There
Mark Addicks, formerly the CMO for General Mills, spoke about the importance of "knowing your context." "Often brands are behind their consumers," he said, speaking of his years at General Mills. Sometimes when you think that you're really stepping out and taking a stand on an issue, you're really just catching up to where your audience has been all along.
"Brands are about sacrificing – they're for some people and not for others," said Addicks, and once you can truly understand who, and where, your audience it, it makes it easier to know what you stand for and how to take a true leadership role on the issues that matter most. "There's a huge opportunity for brands to take a stand and be about something."
Aspirational or Imperative?
"We're past the point where you can say 'we didn't know," exhorts Reid. There are lots of aspirational reasons to have a conversation about diversity, inclusion, and brand activism, but Reid points out that ultimately "there are competitors of yours who are already doing this."
"We're not mirroring the society. The people who have the power right now don't reflect the change that is coming," said Peterson, as she spoke about the problems happening inside so many companies today. "They reflect the structure of twenty years ago. And if you have a different perspective in that room, it's your opportunity and obligation to be that voice! If not you, then who?"
While she admits that this puts a lot of pressure on individuals, "you never know how it will be received. It may or may not work, but you have to put it out there." The best part, she says, is "when you see people pick up and become your supporters. You're not as alone as you think. You don't need 100% of people to be on board," she says. "You really only need like, 30% for change to start to happen."
For more information about how you can get involved with the great efforts of The BrandLab, or how your company can learn from and contribute to their mission check out TheBrandLab.org.
Subscribe to our blog to get the latest post delivered to your inbox weekly.
Stay connected with Antenna. Follow @Antenna for our take on marketing trends, corporate culture, and current events.
ABOUT ANTENNA
Founded in 2006, Antenna is a leader in bringing top marketing professionals to corporations and non-profits for project-based consulting, interim leadership, staff augmentation, and direct placement needs. Headquartered in Minneapolis, Antenna draws from its private community of experienced marketers to provide clients with on-demand resources – both individuals and teams. Our vision is to fundamentally change the way marketing teams get work done by helping clients balance the flexibility and expertise required by today's modern marketing organization.