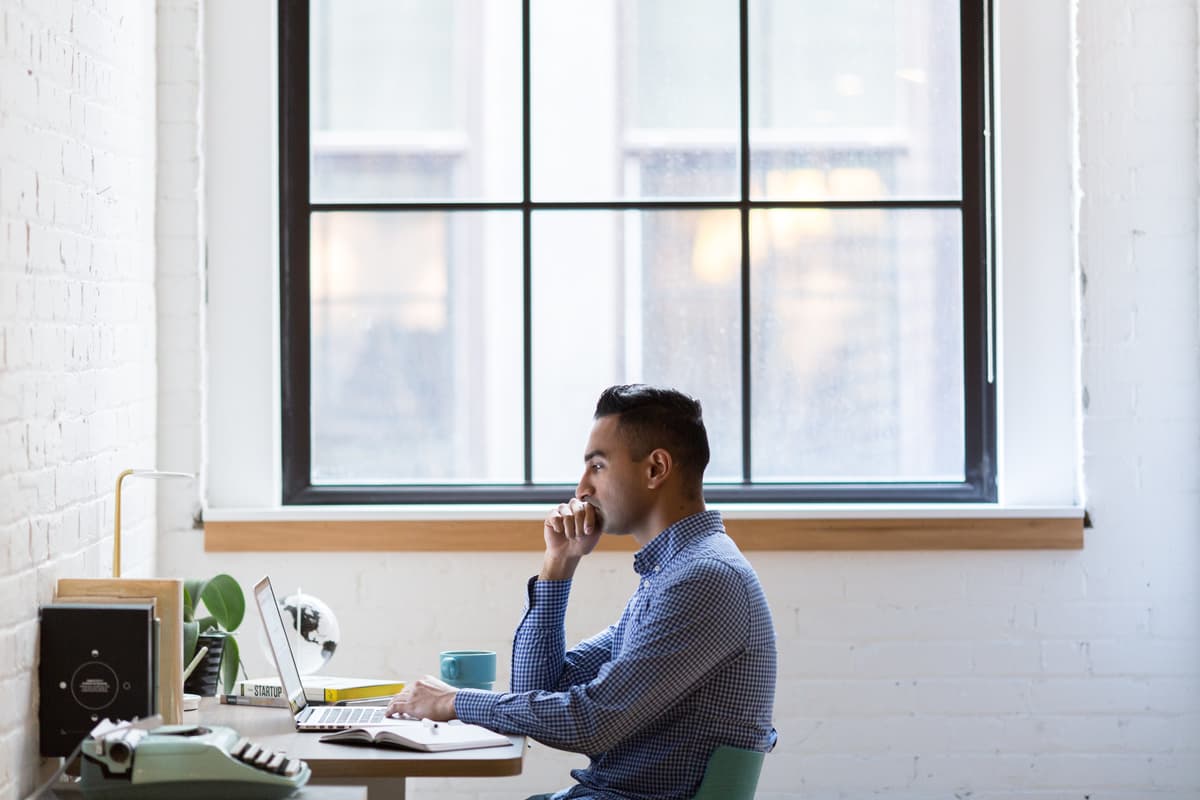 How to Choose Your Next Job Opportunity
by Robin Oxley
The tides are turning, and for the first time really since the recession of 2008, we're in a tight talent market, which means that for many young professionals, this is the first time in their career that they get to be choosy and strategic. This shift has real implications for companies as well as the top talent, and I keep seeing the same missed opportunities. Here are four ways you can make the most of this talent-focused market to advance your career and really get ahead:
1. Don't jump at the first thing
For so long, it's been about saying yes to anything and everything. With so much competition and low job growth, it used to be that you had to be grateful for anything that came your way. As the market has shifted, you need to shift your mindset. You get to be picky! Make sure you're finding something that really aligns with your brand, your values, and your strengths. Be a little bit selfish here and look at things like company culture, flexible work arrangements, or the overall values of an organization. Before going in for interviews, have a strong sense of yourself and what you want out of your professional life. Especially if you're working with representation, make sure that your opportunities are congruent with your priorities.
Along the same lines, don't be afraid to ask the tough questions. Every company will be selling you hard, and you have the chance to investigate and push the envelope a bit. We're seeing how this type of pressure from talent is having really positive effects on companies as they think about what it takes to attract and retain the best of the best.
2. Now is a good time to branch out
During the last years of the recession and slow economic growth, many people took whatever was available, and often wound up feeling bored. Maybe you settled for a less-than-perfect role, or maybe you're too settled in the role you have. This tight market means it's a great time to shake things up!
If you've been in an industry for a long time but want to try something new, this is your chance. There's never been a better time to make a switch from CPG to retail to healthcare, etc. You can always go back, but for the first time in a long time, it's easy to make a pivot and test out something different.
Even if you're happy with your field, consider trying a new area or developing a new expertise. You need to be able to talk about your transferrable skills. You might not have worked with a particular software or done a particular project, but be prepared to tell illustrative stories that translate how what you've already done has prepared you for what they are asking.
3. Consider consulting
There are great advantages to not being stuck. As a consultant, you get to develop new skills, build a diverse portfolio quickly, and easily build a vast network of contacts. Most of all, you get to try before you buy – instead of committing to one employer, industry, or even role, you have the opportunity to test things out and see what suits you, and what doesn't. Talent is more fluid than ever before – we're seeing people who are looking for the right experiences, flowing back and forth between permanent roles and consulting.
Whether you're going solo or looking for a supported consulting approach (like Antenna offers with benefits and PTO), the freedom of contract work has never been more accessible. The scarcity mindset around projects and future work can wane a bit, and you can really be intentional about choosing and designing the kind of professional life you've always wanted. Take the leap! And send us your resume if you want a bit of a safety net when you do jump. Agencies like Antenna make the process easier by working one on one so you get noticed by the right people and get access to positions that otherwise may not have been available.
4. Be honest
It's totally okay to say that you have options on the table or are in other interviews right now. Recruiters and interviewers know what it's like out there and realize that they're all competing for top talent. By being fair and honest early on in the interview process, you're building trustworthiness and integrity, which will only help your future career. You don't want to start any working relationship feeling like you're playing games or being deceptive, so be open from the start.
Now is the time to take your career to the next level – make sure that you're taking stock of what you really want, and taking charge of what's next, so that you take full advantage of the opportunities available.
Subscribe to our blog to get the latest post delivered to your inbox weekly.
Stay connected with Antenna. Follow @Antenna for our take on marketing trends, corporate culture, and current events.
ABOUT ANTENNA
Antenna is a leader in delivering top marketing professionals to corporations of all sizes for project-based consulting, interim leadership assignments, and contract staffing engagements. With headquarters in Minneapolis, Antenna draws from its private community of experienced marketing talent to help clients balance the flexibility and expertise modern marketing organizations demand.