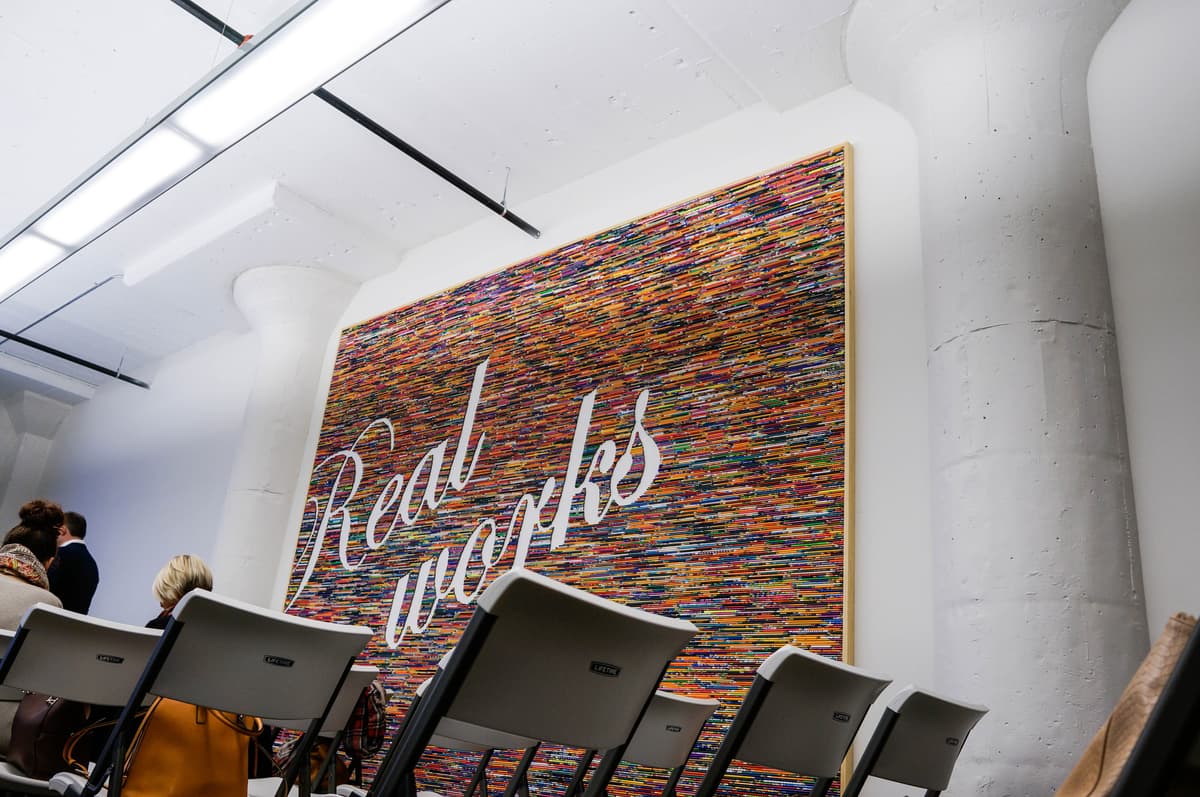 How to Build Irrational Brand Loyalty
by Brendon Schrader
"Customers don't leave brands. Brands leave customers."
If you're a marketer, how can you make sure your brand stays true to your most important audience — your customers? That's a question we tackled last month when we brought Antenna consultants together for our quarterly learning event.
We were joined by experienced marketer and former JCPenney senior vice president of marketing Ruby Anik, who outlined ways companies build what she calls "irrational brand loyalty": being exceptionally customer-centric, creating membership, engaging customers emotionally, and focusing on experiences that surprise and delight.
Be Exceptionally Customer-Centric
Ruby says being customer-centric is her No. 1 tip for building brand loyalty. Customers are happy to be loyal if brands give them what they want. But brands often change, and in doing so they abandon the customer. Branding is really pretty simple — it's about being good to your customer so your customer is good to you.
Ruby shared several case studies that illustrate what happens when companies abandon or embrace their customer.
How JCPenney Abandoned Its Customers
For years, JCPenney had an enormously loyal customer base. Generations of consumers had grown up shopping at JCPenney — with JCPenney coupons. In 2012, the company decided to shift gears and become a more high-end, luxury store. That included ceasing to lead with coupons. From Ruby's perspective, the brand abandoned what its customers valued and wanted (low prices).
We've all read about the results of that shift: double-digit declines in sales, profits, customers and stock prices. Thousands of employees were laid off, and CEO Ron Johnson was ousted by the board in August 2013.
How Tesco Won Over Customers in a New Country
On the other hand, brands can build incredible loyalty by understanding the customer's lifestyle and needs. Take British multinational grocery giant Tesco, for example. When it set out to enter South Korea, the market was already crowded and the competition included a popular, established brand.
Korean consumers already had a favorite place to do their grocery shopping, but Tesco understood they were time-strapped and spent a lot of time commuting — so it took the grocery store to the commute. Tesco created virtual stores in subway stations. Customers could view "grocery shelves" that looked just like the shelves in the store, scan the items they wanted with their smartphones, and have their purchases delivered right to their door once they got home.
Tesco understood its customers and gave them a reason to leave an established brand they already trusted.
"It's about having a customer point of view in everything you do," Ruby said. She notes that the most successful brands are unique in that they're customer-centric, not product- or company-centric. "Unfortunately, most companies are product-centric. They're worried about internal politics or shareholder concerns." But, when brands don't focus on the customer, they let customers down and eventually lose them.
How Outside Marketing Consultants Can Help Brands Build Loyalty
Ruby also had two tips for outside marketing consultants striving to help their client brands build customer loyalty: Take ownership and use your objective point of view.
"You could go into a company and just do the projects you're assigned. Or, you could decide that while you're working with the company, you're going to be as passionate about their customers as a full-time employee and take ownership of the brand. It's not the company's project; it's your project, and your goal is to steer it in the right direction."
Second, she says, companies pay consultants for their outside, objective point of view. When you're on the outside looking in, you bring different experiences and perspectives that you can add to the company's internal research. What do you objectively know about the customer? And, based on what you know, is the company actively meeting the customer's needs? Or are they ignoring the customer?
Consultants have the advantage of being able to speak openly, since they don't have to worry about getting in a coworker's bad book or not being promoted because of their stance.
Keeping a Global Perspective
Finally, Ruby stressed one idea that she's passionate about. "We live in a truly global world," she says. "But sometimes when we work on domestic-only products, we get insular in our thinking. My best advice for marketers is: Look at what similar companies around the world are doing. Google is your best friend. Research, research, research. Use social media. Look for answers to questions like: How are competitors around the world innovating? How are they treating their customers? What ideas can you gather from the global market?"

Thanks, Ruby, for your inspiring advice!
Follow @Antenna for our take on marketing reads, corporate culture and current events.
ABOUT ANTENNA
Antenna is a leader in delivering top marketing professionals to corporations of all sizes for project-based consulting, interim leadership assignments and contract staffing engagements. With headquarters in Minneapolis, Antenna draws from its private community of experienced marketing talent to help clients balance the flexibility and expertise modern marketing organizations demand. Contact Antenna for a free 30-minute consultation to discuss your marketing and resource challenges.