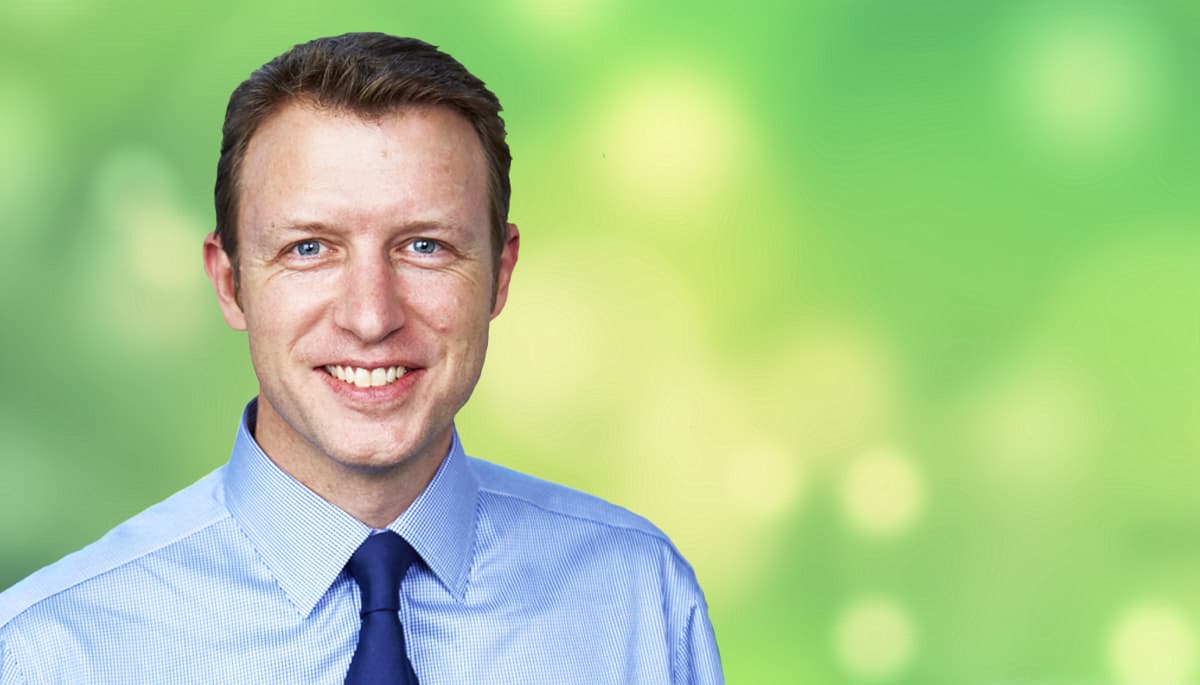 Marketing Leader Series: How Medtronic's Justin Roberts Built an International Marketing Career
Justin Roberts likes to talk about change and opportunity when it comes to marketing. It makes sense: As vice president of heart valve therapies global marketing for medical device giant Medtronic, he serves as global marketing leader for one of the company's fastest growing businesses. He has a rich background working for a variety of companies all around the world, but his advice for other marketers is simple: Build a strong foundation in marketing principles, look for every opportunity, and know what you want.
After working at Procter & Gamble for several years, Roberts says he was looking for a "marriage" between the work he did and the passions he had, and Medtronic was a great fit. He knew he'd made the right decision when he stood in the Medtronic lobby in Switzerland and read the purpose-driven mission statement displayed on the wall.
To contribute to human welfare by application of biomedical engineering in the research, design, manufacture, and sale of instruments or appliances that alleviate pain, restore health, and extend life.
That mission statement "reflected where I was at the time," he says, and being open to that new opportunity got him where he is now.
We talked with Roberts recently about his advice for other marketers. Here are his tips for building a successful marketing career.
See Marketing as Strategic
Moving from his role at Procter & Gamble to Medtronic in 2004 wasn't easy, he says. Medtronic was looking to strengthen its marketing expertise, and it required Roberts to make some fast changes in how he worked. "It was the most exhausting and rewarding part of my career," he says. "I had to learn a whole new industry while looking for ways to reapply my foundational marketing skills. Expectations were very high."
Roberts positions marketing as the "headlights" of the organization at Medtronic and challenges his teams to take on a strategic leadership role. "Marketing's value comes from a deep understanding of customer needs now and into the future. Marketing needs to be central to business development, and needs to guide conversation about where to invest R&D dollars."
Setting a clear, long-term vision for the business with shorter-term business objectives, goals and strategies has been critical to gaining cross-functional support. Marketing should play this strategic role in other organizations as well, Roberts suggests.
Stay Open to New Opportunities
During his global travels and work experience, Roberts says being open to new ideas and possibilities has been a key to success. At 18, he took a year off to teach in Kathmandu and travel in China and India. Since then, he's worked in developed and emerging markets in several regions. Because he was comfortable moving around the world and taking on new positions, he's been able to expand and shape his career in interesting ways.
It doesn't take an international move to find interesting opportunities as a marketer — you just have to know what you want and be willing to push yourself out of your comfort zone.
Never Stop Learning
Roberts encourages other marketers to stay ahead of the curve by building on their understanding of marketing fundamentals. To this day, Roberts carves out time to grow his own knowledge and find new ways to reach customers. For example, every month he takes one day to work at home. In the morning, he thinks about his organizational effectiveness "Four C's": capacity, competency, communication, and culture. In the afternoon, he reads brand journals and catches up on what's happening in different industries.
His advice: "Find a company that will encourage you to develop those skills. It's not just about getting an MBA. It's about knowing what you want from your career, being open to new challenges and always taking the time to work on the fundamentals."
Subscribe to our blog to get the latest post delivered to your inbox weekly.
Stay connected with Antenna. Follow @Antenna for our take on marketing trends, corporate culture, and current events.
ABOUT ANTENNA
Antenna is a leader in delivering top marketing professionals to corporations of all sizes for project-based consulting, interim leadership assignments, and contract staffing engagements. With headquarters in Minneapolis, Antenna draws from its private community of experienced marketing talent to help clients balance the flexibility and expertise modern marketing organizations demand.