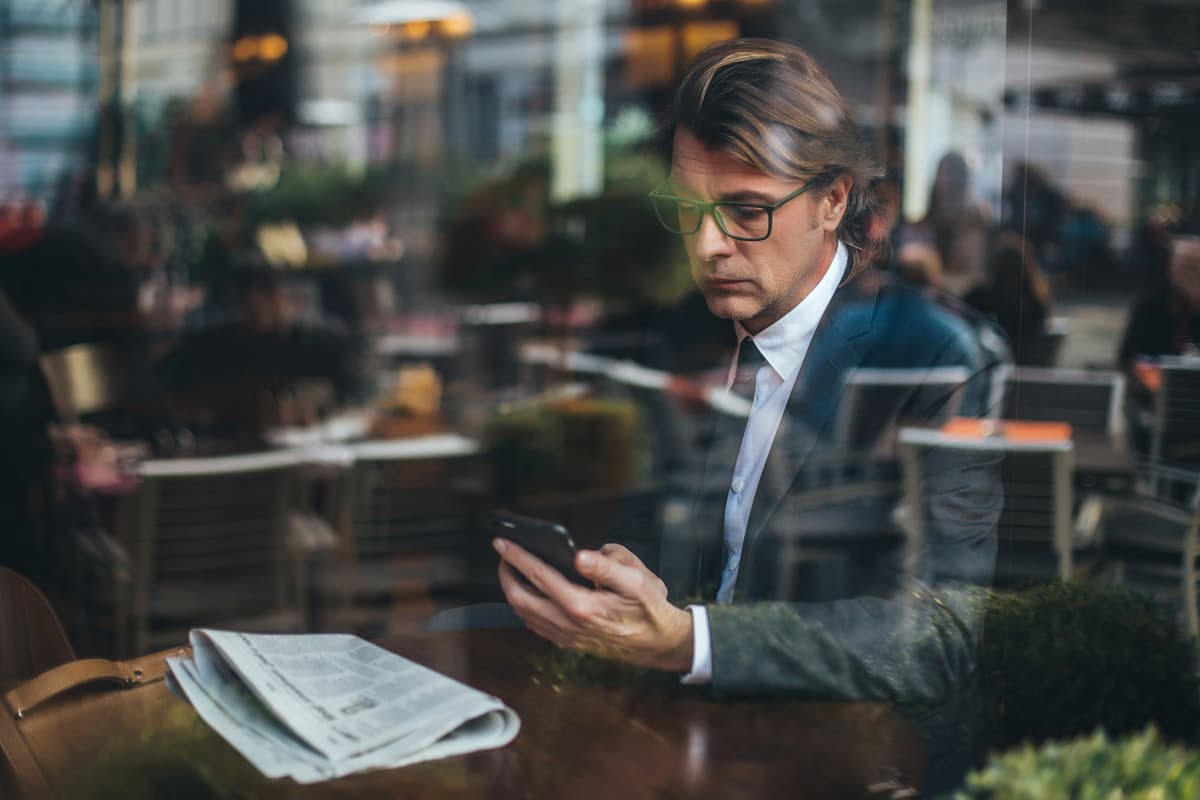 How I Made Work Work for Me, and How You Can Too
A recent Gallup poll found that only 30 percent of U.S. workers are engaged in their job. The other 70 percent of workers reported they were either "not engaged" (defined as "checked out") or "actively disengaged" (described as "undermining what their engaged coworkers accomplish").
I find those numbers shocking, and I think this dissatisfaction is due to a broken work model that exists in many companies. Here's my story of how I set out to fix work for myself and in turn, began to help fix work for others. If your work isn't working, I hope my story will inspire you to make a change.
Finding "Success"
For years, I was focused on landing my dream job. I worked through college. I commuted two hours each way for an entry-level role just to work in the sports and entertainment industry. I slept on friends' couches in order to pursue every opportunity that came my way. And after graduating with my MBA, I was hired into a leadership development program inside one of most innovative corporations in the world. In my mind, I'd finally made it.
I climbed the corporate ladder. I moved into new roles and gained experiences that most marketers my age only dreamed of. With those experiences came high expectations, lots of hours and a glimpse inside what my future may look like.
Was it exciting? Definitely. And it fit with my life at that time. But as I looked ahead, I realized I didn't see it working for me in the long term. I saw people above me who were overworked, underfamilied and unhappy in their roles.
Back then, no one was talking about flexibility. I wanted to create a life and career that was more integrated and flexible and allowed me to be a fully present husband and father. I started to doubt whether the traditional corporate track could give me that.
Everything changed for me one day in the small mountain village of Murren, Switzerland. My wife and I had saved up for the vacation of a lifetime in Europe. I made the mistake of checking my work email. There was a crisis back at the office, and I spent the rest of the day staring at my laptop instead of the breathtaking scenery of the Alps, right outside my window.
That was the catalyst. I knew it was time to make a change. It was now or never.
Building a New Way to Work
As I started thinking about my next step, I thought life as a free agent might be the answer for me. But none of the existing contractor roles seemed ideal. I saw contractors who worked at traditional staffing firms and had no support, benefits or training. I also saw self-employed independent consultants who struggled to find the right amount of work to support themselves consistently year-round, without intense heavy periods or work shortages.
That's when I identified a gap in the market that I could fill. In order to be nimble and flexible, modern marketing organizations need access to talented, vetted consultants. In order to create a flexible, balanced life, many modern marketers are looking for a career based on contract work. I started Antenna to meet both those needs. Antenna is a community of marketers who are focused on contract consulting work -- as a career choice. We mobilize this community to provide marketing leaders with the right person for the job at the right time.
I'm glad I spent my Swiss vacation locked in a hotel room on my laptop. That day opened my eyes to the changes I needed to make -- and to the opportunities that were right in front of me.
How to Make Work Work for You
If you're considering making a change in your work life, consider these initial steps:
First, decide why you want flexible work. What are you looking for that you don't have in your current job? More control over the projects you take on? More variety in your work? More flexibility to manage your own schedule beyond the typical 9-to-5? Once you understand your "why," it becomes easier to map out the steps to get there.

Next, do an honest self-assessment. Consider your personal strengths and weaknesses. How can you use your strengths to create a work life that supports your "why"?

Start to focus in on "what" you want to build. Do you want to strike out on your own? Work for an employer but propose a schedule that helps you meet your goals and fulfill your "why"? Get specific about what you want.

Hone your story. Whether you're building a new business or just pitching your new idea to your manager, it's important that you can tell a clear story. Pull your "why" and your "what" together to create a compelling vision.
Work is changing. And in ten years, I hope the numbers shows that we all feel better about our work. At Antenna, we're starting by making work better, one day at a time.
A version of this post originally appeared at Inc.com with the title If You're Unhappy With Your Work, Change It: 4 Steps to Get Started.
ABOUT ANTENNA
Antenna is a leader in delivering top marketing professionals to corporations of all sizes for project-based consulting, interim leadership assignments and contact staffing engagements. With headquarters in Minneapolis, Antenna draws from its private community of experienced marketing talent to help clients balance the flexibility and expertise modern marketing organizations demand. Contact Antenna for a free 30-minute consultation to discuss your marketing and resource challenges.