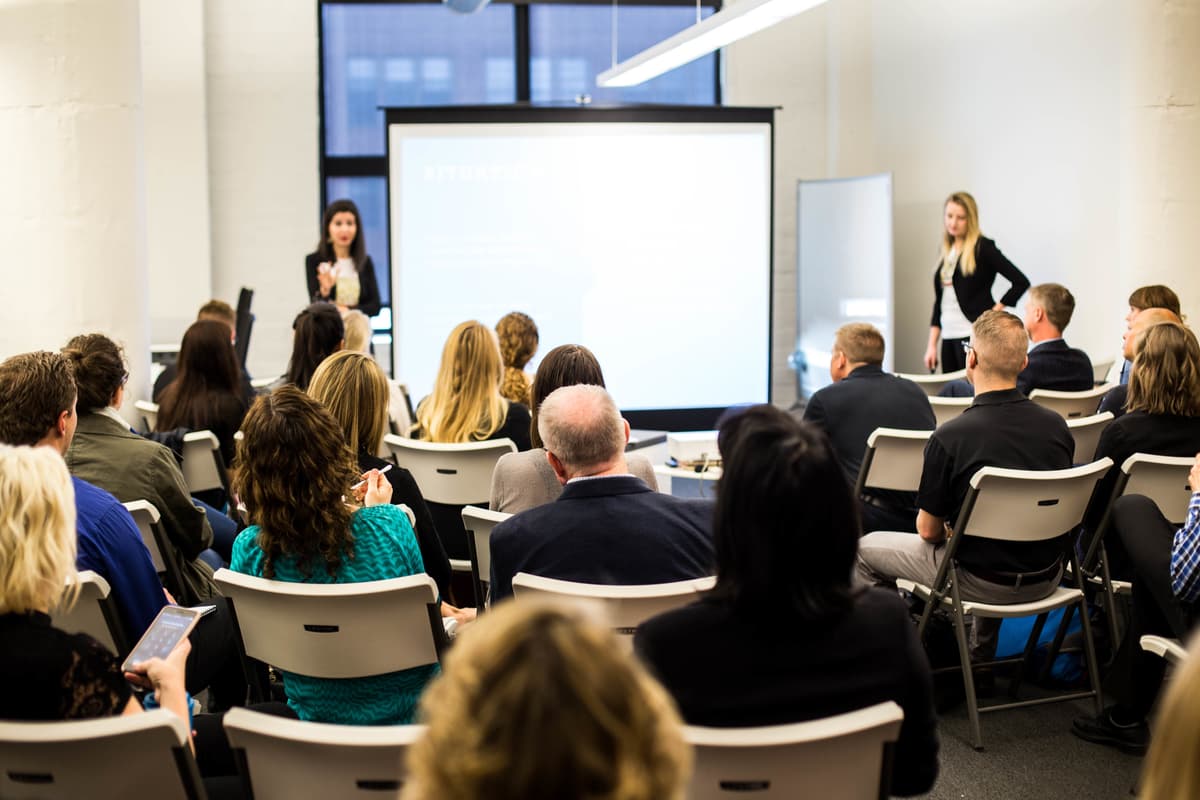 How Hamburger Helper Went Viral: MIMA Coffee + Case Studies Recap
Sick beats about food and deep dives into attribution - marketing is always interesting!
We heard from marketers at General Mills about how a low-budget effort to highlight the kitchen standby Hamburger Helper found big success. And we got a lesson on the differences between attribution and incrementality from an analytics leader at the marketing firm Nina Hale. Highlights from the projects:
'Watch the Stove': A Small-Budget Success
General Mills' Maria Carolina Comings and Ashley Wright described the challenge: A reliable but aging brand was looking for some new impressions in the face of a consistent decline in sales. The answer? "Watch the Stove," a multimedia rap and hip-hop experience.
While it could have been a recipe for disaster, the group put careful thought into the campaign: They assembled people from across the company who liked hip-hop and rap music and had connections to musicians or producers in the industry, they developed detailed personas to develop tactics, and they enlisted experts to create the content.
The General Mills team knew they couldn't partner with a big-name rapper because of the limited budget, so they got creative and reached out to:
General Mills put the album on Soundcloud, just like aspiring artists do, and promoted two videos on Facebook. The results were better than anyone expected. "Watch the Stove" generated more than half a million impressions, at one point trending No. 1 nationally and No. 7 globally on Twitter. Hamburger Helper also got a big sale bump — a 37 percent increase.
Comings and Wright said they learned several key lessons from the campaign:
Be authentic. Understand what the consumer wants from your content, and if they care about it the sales will come.

Curate strategically. Comings and Wright said they picked the right people and then trusted them to create songs and videos people would like.

Release it strategically. GM dropped the album on April Fool's Day, when people were looking for pranks on social media. If it bombed, Wright said, "It gave our consumers a way to defend us."

Know your audience. "Watch The Stove" was released just like legitimate rap albums are, with different tracks in different styles of rap. The audience responded to it, with everyone finding something they liked.
Read more in AdWeek about the Hamburger Helper campaign.
How to Determine Attribution and Incrementality
Mike Baranowski is associate director of analytics at Nina Hale. He gave the MIMA crowd a deep dive into attribution.
He stressed no two attributions are ever the same, and that can be a challenge. In addition, it's important to remember that attribution is the process of crediting an action with a result, while incrementality is the fact of whether you sold more, or not. "Those things are working together," he says. "It's not a single question."
Baranowski described a client that's working in a competitive marketplace under a consultant model that wants to shift more toward a direct consumer model. The company has strong organic search and good social: "I've never seen a company so reliant on social platforms; they're incredibly high coming in from Facebook in particular to purchase products," he says.
The company wanted to understand what display media was doing for its efforts to move toward a B2C model. The analysis showed that 15 percent of revenue was matched with someone who saw a display ad and then made a purchase through a different channel. "This isn't to say that they increased revenue by 15 percent, because they may have purchased anyway," Baranowski says. "We'd like to run some tests to figure out what that revenue lift is. And that's where attribution and incrementality hold hands."
Running these analyses and acting on the insights can't be done overnight, Baranowski says. "But you can think about the media, tie these together and have a conversation up front about your channels," he says.
Subscribe to our blog to get the latest post delivered to your inbox weekly.
Stay connected with Antenna. Follow @Antenna for our take on marketing trends, corporate culture, and current events.
ABOUT ANTENNA
Antenna is a leader in delivering top marketing professionals to corporations of all sizes for project-based consulting, interim leadership assignments, and contract staffing engagements. With headquarters in Minneapolis, Antenna draws from its private community of experienced marketing talent to help clients balance the flexibility and expertise modern marketing organizations demand.