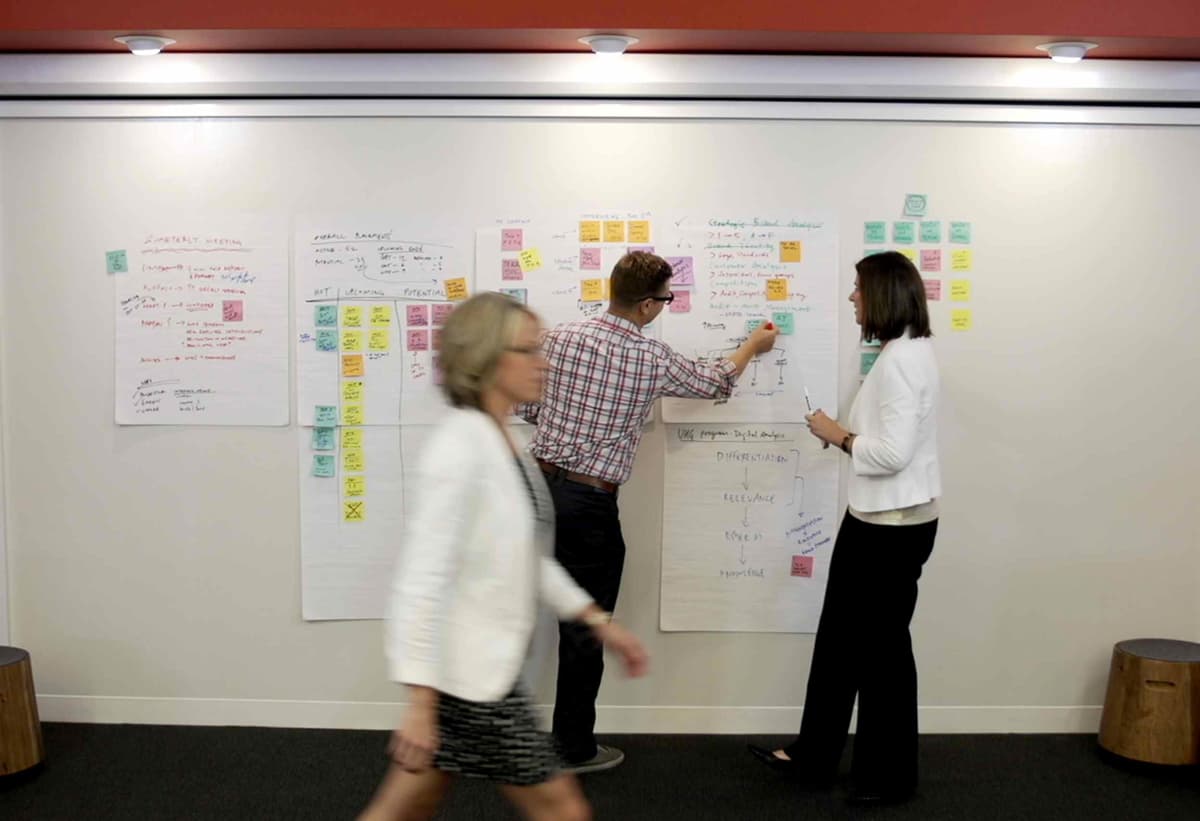 Do You Belong at Antenna?
Welcome to Antenna. We are a community of marketers dedicated to the idea that business problems aren't solved by résumés. We believe real challenges deserve real people, real relationships and real solutions. We carefully match our skilled marketing professionals to the needs of all types of organizations, from project-based consulting to long-term, onsite assignments. Unlike transactional agencies who only scratch the surface, our model is built on face-to-face involvement and deep relationships. Every day, our internal team is focused on building a new model that supports the changing world of work.
Antenna is hiring a Talent Acquisition Coordinator to join our internal Talent Development team in Minneapolis. This role is responsible for initiating, coordinating and championing the candidate experience. The ability to connect, interact and engage with candidates on a daily basis and contribute to a fast-paced, highly visible team is essential.
Key responsibilities include a high volume of daily, weekly, monthly and on-going administration responsibilities, which include:
Manage the flow and administration of candidates including posting opportunities, screening applicants, scheduling interviews, checking references and managing communications
Maintain and optimize Applicant Tracking System (ATS) and LinkedIn Recruiter to ensure data integrity and functionality
Set daily priorities in collaboration with Talent Directors
Facilitate initial screening of applicants through various portals
Manage and execute email communications to prospective candidates and current consultants
Utilize social media to engage with candidates and current consultants
Maintain and prepare reports to ensure KPIs are met
Desired Skills and Expertise
Bachelor's degree in marketing or human resources
Previous professional experience, including internships in marketing and/or talent acquisition or human resources
Exceptionally strong organizational skills and detail orientation combined with flexibility to multi-task and manage competing priorities
Highly collaborative communication style and interpersonal skills
Keen sense of urgency, strong judgment, critical thinking and decision-making skills
Ability to uphold confidentiality at all times
Knowledge of, or ability to quickly become an expert with CRM/Applicant Tracking System software
Local applicants only please
If this role sounds like you, please jump over to LinkedIn and apply today.
Antenna has made the "Inc. 5000" list of fastest-growing private companies in America, the Mpls-St. Paul Business Journal's "Fast 50" list of fastest-growing private companies in the Twin Cities and was recently recognized by Minnesota Business as one of the best places to work in Minnesota.