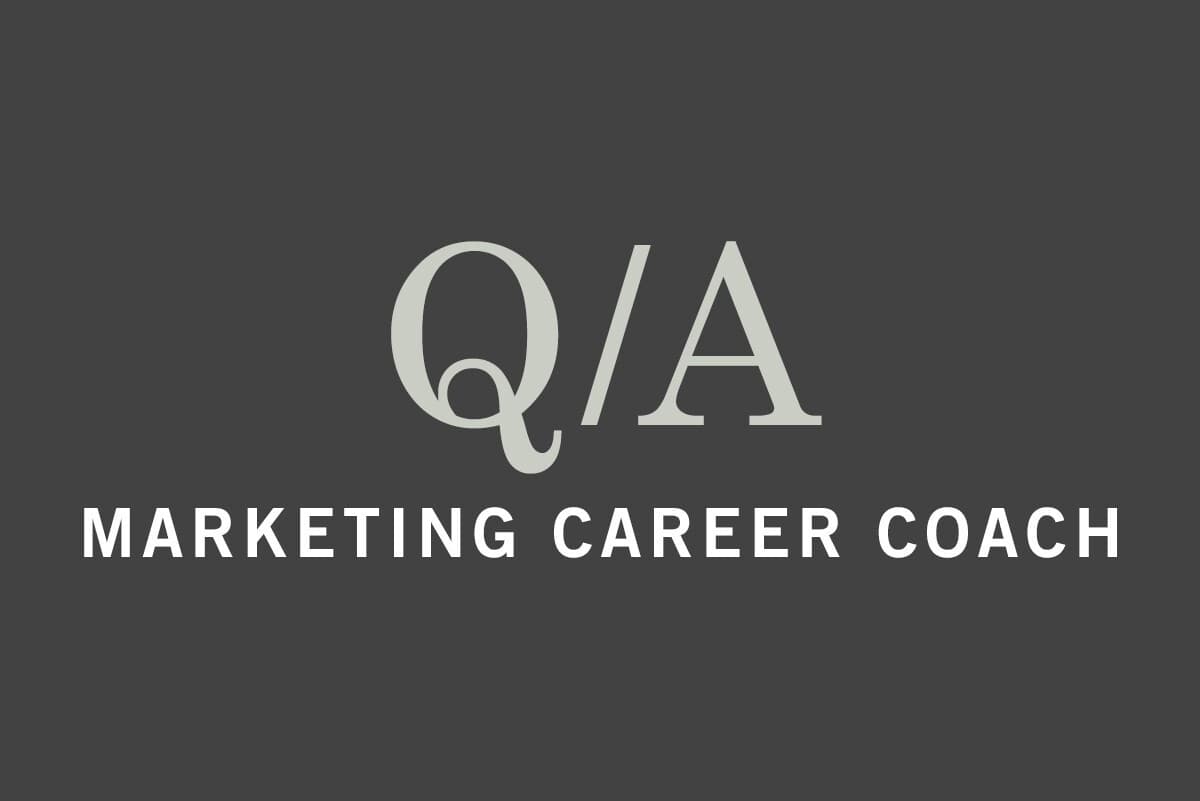 Ask the Marketing Career Coach: How to Start a New Job for Success
In our new series, certified coach and mono Director of Talent Julie Vessel will be answering your questions about finding, keeping and loving your dream marketing job. A career strategist and architect, Julie has more than 20 years of experience helping Fortune 500 companies find their truth, position themselves and get their story into the world.
Q: I just landed the marketing job of my dreams. I'm excited, but also nervous about making sure I prove myself to this new company. What should I be doing or thinking about in the first 30 days to set myself up for success?
A: Congratulations! There are few moments in life that match the anything-is-possible excitement of a dreamy new job. As director of talent at an advertising agency, I have the privilege of seeing this excitement on a regular basis.
You are not alone in your desire to "prove yourself" at this new company. This is the official mantra of every ambitious person who ever took on a new job.
However, I'd encourage you to shift your mindset from "prove" to "proven." I try and tell every single person that starts at our agency this: you were proven the day we offered you the job. In that moment, we saw your value and we decided our company would be better with you in it.
To "prove" suggests an element of doubt or uncertainty. And while it's true that you are starting something new, think of this honeymoon phase as confirmation of what your employer saw when they hired you. There's a natural tendency for new employees to view starting a new job as a test. I've seen first-hand people who were confident and self-assured in the interview, but started the job afraid and with reservations. Remember, the interview was the real test, and getting the job means you passed with flying colors. Now, it's about doing what your employer knows you can do.
Now, given the proven rock star that you are, there is one additional piece of success-making advice I have for you: Stay true to you.
There's a fascinating shift between the interview stage and the new employee stage. In the interview stage, your job is to stand out and to elevate your strengths and experiences. But in the new employee stage, the emphasis shifts from the company getting to know you to you getting to know the company.
As that happens, there's a tendency for new employees to focus on blending in over standing out. Most new employees downplay themselves in an effort to fit in and adapt to the culture. They want to show that they're similar to the team, or they play it safe by sitting back and focusing on soaking things in.
As important as it is for you to understand how to adapt to this new company, it's equally important to remember that you were hired to be you. This is something I try and tell every new person who starts at our agency. Your personality, your style and your strengths made you interesting and attractive to us. So, don't blend in. Don't wait for people to ask for what you've got. Don't wait until it feels safe to show your true colors. Stay true to you, from day one.
Give people the opportunity to get to know you early on. Sit down with your manager early on and make sure he or she knows who you are and what you bring to the job. Find opportunities for your team to get to know you. Chances are, they weren't part of the interview process, and didn't get to hear about what you've done and why you're excited for this new opportunity. So, find a moment for them to hear more about why this job is exciting for you and what you're hoping to bring to this new opportunity.
It's been said that success is a state of mind. I believe the best thing you can do to ensure your success is to start with the right frame of mind. This might be a new job, but it's the continuation of who you are and what you bring. So, keep on keeping on.
Do you have a question for our marketing career coach? If so, email us your question in the "connect" section of our website. Please put Marketing Career Question in the subject line.
ABOUT ANTENNA
Antenna is a leader in delivering top marketing professionals to corporations of all sizes for project-based consulting, interim leadership assignments and contract staffing engagements. With headquarters in Minneapolis, Antenna draws from its private community of experienced marketing talent to help clients balance the flexibility and expertise modern marketing organizations demand. Contact Antenna for a free 30-minute consultation to discuss your marketing and resource challenges.