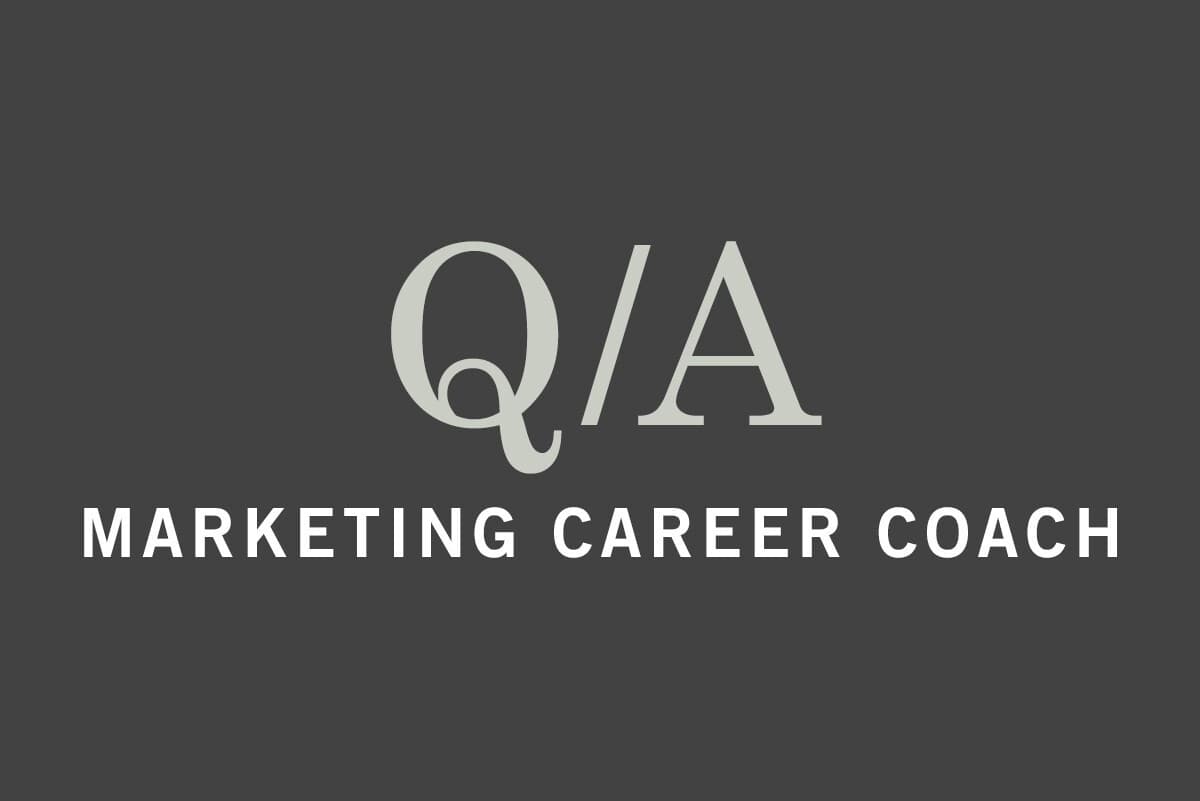 Ask the Marketing Career Coach: How to Rethink Your Annual Review
In our new series, certified coach and mono Director of Talent Julie Vessel answers your questions about finding, keeping and loving your dream marketing job. A career strategist and architect, Julie has more than 20 years of experience helping Fortune 500 companies find their truth, position themselves and get their story into the world.

Q: My annual review is coming up, and I'm dreading it! I always feel like I'm in grade school waiting for my report card. How can I look at this differently?

A: I don't know anyone who jumps out of bed in the morning saying, "Yes! It's my performance review today!" Why do most people hate their annual performance review? Because annual reviews typically are designed to tell us what we're not doing well.

Try looking at your review as a conversation, not a diagnosis. And as the person being reviewed, play an active role in that conversation. After all, it is you and your performance we're talking about here.
Your annual performance review might be the one time of the year when you can step back from the day-to-day and spend time with your manager talking specifically about you, your job and your future in the company. So instead of nervously anticipating what others will say about you, use it as an opportunity to capture and share your own thoughts about your performance and your future opportunities.
Here are three go-to questions I regularly give employees to help them capture a self-assessment of their performance and opportunity.

What were your highs and lows?
It's easy to look at performance narrowly in terms of what was accomplished over the past year. But to me, performance is more than a checklist of projects completed. It's about understanding personal impact and contribution to the work, team and company. I ask every employee I review to reflect on this simple question before the review: What were your highs and lows from the past year?
What were your highs? What were you most proud of over the last year? Where did you shine? What were your most favorite moments or accomplishment? There's a goldmine of information in identifying and analyzing your highs from the year. These highs likely represent moments where you felt totally engaged in your work and moments where you felt you were contributing and performing at your highest level. Work with your manager to find more moments like these in the year ahead.
What were your lows? Where did you feel discouraged or disappointed? Where did you feel stuck or incapable of giving your best? It's equally important to identify the moments and situations where you didn't feel you did your best work -- not to beat yourself up about being less than perfect, but to analyze and learn from these moments. What will you do differently in future situations like this? Do these moments hint at skills or areas where you could use further development? What can your manager learn from your lows? Are there cultural, organizational or team dynamics that could be improved?

Are you doing what you came to do?
Remember the moment when you accepted this job? It may feel like a distant memory, but it's important to reconnect to that time. Chances are, there was something you were hoping would be different in this new job. It may have been an opportunity to do something, to be part of something, to learn something or achieve something. That something is your "why" -- your purpose and mission. It's the thing you came to do, be or experience.
So, are you doing what you came to do?
Use this as a benchmark, something to reconnect to year-over-year. Is your real experience in this job living up to the potential that was so alluring in the interview? Why or why not? In cases where it's not, be honest with your manager about where things might not be unfolding the way you imagined. Work with them to try and make things better.

Don't assume your manager knows why you took this job. Use your annual review as an opportunity to tell them straight up. Make sure she knows what you're hoping to do, achieve, realize, accomplish or learn.
How can you make your company better?
One of the key questions we ask when reviewing job candidates at the agency is: Will this person make us better? Yes, it's important that we hire people who can do the job. But that's not enough for us. Ultimately, we hire people who we feel have the ambition and talents to make us a better company.
In every employee's annual review, we ask: "How can you make us better?" It's a question I'd encourage you to ask as well. It's easy to look at your job in terms of what you've been asked to do. But why stop there? Use your review to plant seeds of opportunity for your future path at the organization.
So, this year, see if you can shift your expectations. Instead of a one-way report, think of your performance review as a two-way conversation. Instead of focusing completely on past performance, dig into your future opportunities. Don't wait for your manager to give you answers; take the time to reflect and build your own version of your review.

Do you have a question for our marketing career coach? If so, email us your question in the "connect" section of our website. Please put Marketing Career Question in the subject line.
ABOUT ANTENNA
Antenna is a leader in delivering top marketing professionals to corporations of all sizes for project-based consulting, interim leadership assignments and contract staffing engagements. With headquarters in Minneapolis, Antenna draws from its private community of experienced marketing talent to help clients balance the flexibility and expertise modern marketing organizations demand. Contact Antenna for a free 30-minute consultation to discuss your marketing and resource challenges.