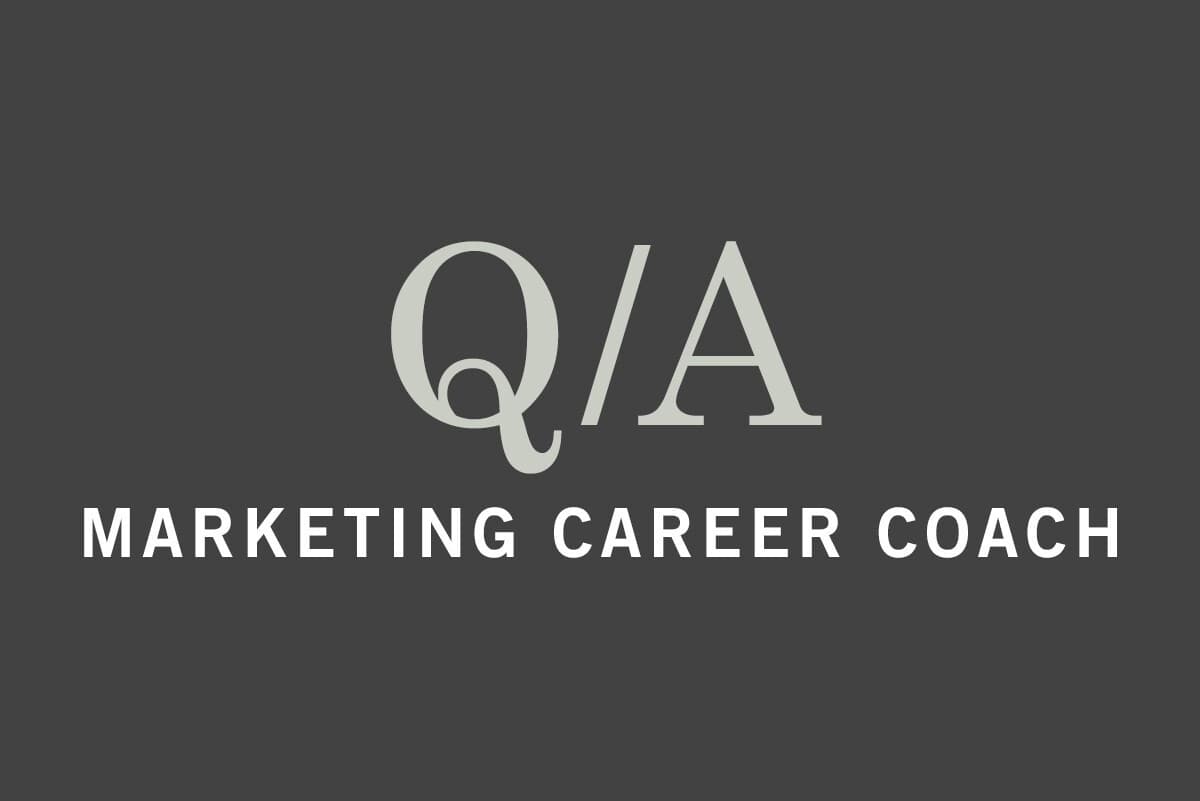 Ask the Marketing Career Coach: How Can I Keep Learning and Improving?
In this series, certified coach and mono Director of Talent Julie Vessel is answering your questions about finding, keeping and loving your dream marketing job. A career strategist and architect, Julie has more than 20 years of experience helping Fortune 500 companies find their truth, position themselves and get their story into the world. Read her advice on starting a new job for success, rethinking your annual review, searching for work-life balance and overcoming your inner critic.
Q: How do I advance, grow and learn when my company doesn't give me the training and development resources I need? Or, if I'm freelancer, how do I take control of my own training and development?
A: Let's face it, most companies don't have ZapposU to make all of our development dreams come true. But don't let your company's lack of funds or classes be a barrier to your personal growth and development. It's critical that you continue to invest in yourself and in your skills to remain relevant.
Training and development is an overwhelming topic, especially for folks taking matters into their own hands. What's important to focus on? Where does one turn for training? How much is it going to cost? It's easy to get lost in the options, and even easier to let analysis paralysis stop you from doing anything.
To me, training and development is simply about growing and learning. Below are three basic areas of growth and learning that I personally lean on and advocate to those I coach.
Understand your strengths first.
Our culture encourages us to focus on fixing our weaknesses, but doubling down on your strengths is the best way to make your greatest contribution to the world. Understanding who you are, what your strengths are and how you can take your strengths further is a very overlooked area of growth and development. When we know our strengths, we're more confident and can take more measured risks, step out, and find our area of maximum contribution.
There are lots of tools out there to help you understand what makes you so brilliantly you. A couple of my favorites are Strengthfinders and 16 Personalities. Both use a short Q & A to reveal your personal profile of strengths.
Often, other people can see us more clearly than we can see ourselves, so I encourage my clients to do "me-search" by polling their coworkers, family and friends. Pick five people who you work with, have worked with or who know your work well. Email them and let them know you are working on a career development project and would appreciate their answers to the following:
1. You are the best in the world at….
2. The top three things that make you so you are…
3. The world could use more of your…
4. If it weren't for you…
5. What you are made to do is…
Once you have this new perspective, find a way to apply what you've learned to your current situation. There are many tests and reflection exercises out there, but too often we do them
Get better at your day job.
In 2015, U.S.companies spent $70.6 billion on employee training. But with little practical follow-up or meaningful application, some 90% of new skills are lost within a year, some research suggests.
That's why the best training helps you improve the skills you use every day. We often search for entirely new skills or competencies. There's nothing wrong with learning an entirely new skill, but if it's something you'll use only occasionally, it won't meaningfully impact your ability to grow and advance. Instead, what do you do each and every day that you wish you could do more confidently? It could be writing, giving presentations, managing negotiations, or handling difficult conversations. Try sharpening the core day-to-day skills you use all the time.
1. Learn from someone you admire. Have you ever seen someone give a brilliant presentation and think to yourself "I wish I could present like that?" What if you asked them how they do it? If you know an amazing writer, engaging presenter, tough negotiator or inspiring leader, ask them for their secrets and best practices. Some of my most powerful learning has come from my colleagues, not a classroom. And I think you'll find that people are flattered to be asked, and happy to share what they know.
2. Check out podcasts. I am a self-proclaimed podcast junkie. I've found that podcasts are a great source for practical advice, tips and tools. Two business podcasts that focus on presentation, leadership and networking/connection skills are The Art of Charm and Coaching for Leaders. Whether it's these podcasts or another you find, look at the episodes' popularity rankings in iTunes to find the best content.
3. Explore online courses. There has been an explosion of online development tools, programs and classes. Many of them are reasonably priced ($200 or less) and self-paced so that you can learn at your convenience. The Muse published a great list of 50 (Cheap!) Professional Development Classes featuring classes on communication, design,entrepreneurship, management, marketing, project management, tech and writing.
Expand your perspective.
I believe inspiration is a critical piece of training and development, especially in marketing. We are in the business of ideas, creativity and innovation. Albert Einstein said it best: "We cannot solve our problems with the same thinking we used when we created them." True inspiration and innovation come from new perspectives and insights. Too often, we look at inspiration as dispensable or frivolous. But I think it's essential for marketers to actively find ways to expand and experience new ideas, concepts, philosophies and experiences.
Conferences are hard to beat when it comes to removing yourself from the day-to-day routine for a couple days of full-on immersion and inspiration. If you can swing a trip to Cannes, 99U, or SXSW, all power to you. Just remember to share what you've learned with those of us who were left behind.
For the rest of us, inspiration doesn't have to come with a big trip and conference ticket. Here are some ideas for finding inspiration closer to home.
Look to your coworkers. At mono, we do a "things we think we think" lunch meeting where people can share their interest or expertise on any topic with the agency. It's a great way to let people share their passions and provide inspiration at the same time. Through these meetings, we've heard about 3D printing, video games, the art of the samurai and how to create a roller derby league.
Take a field trip. Field trips aren't just for grade school anymore. There's nothing more inspiring or perspective-changing than getting out and experiencing something first-hand. It could be an excursion directly related to your field, like visiting an art museum or attending a local conference. Or it could be something completely unrelated, like attending a concert or a seeing an acclaimed film. But look for ways to expand your perspective. Interesting people make interesting ideas.
Of course, it would be nice if each and every company charted a portfolio of training and development offerings. But for those of us who don't live in that reality, I'm leaving you with no excuses. Take your career into your own hands and look for ways to grow your awareness, core skills and experiences. Once you dive in, I think you'll find yourself hungry to keep learning more and more.
Do you have a question for our marketing career coach? If so, email us your question in the "connect" section of our website. Please put Marketing Career Question in the subject line.
ABOUT ANTENNA
Antenna is a leader in delivering top marketing professionals to corporations of all sizes for project-based consulting, interim leadership assignments and contract staffing engagements. With headquarters in Minneapolis, Antenna draws from its private community of experienced marketing talent to help clients balance the flexibility and expertise modern marketing organizations demand. Contact Antenna for a free 30-minute consultation to discuss your marketing and resource challenges.