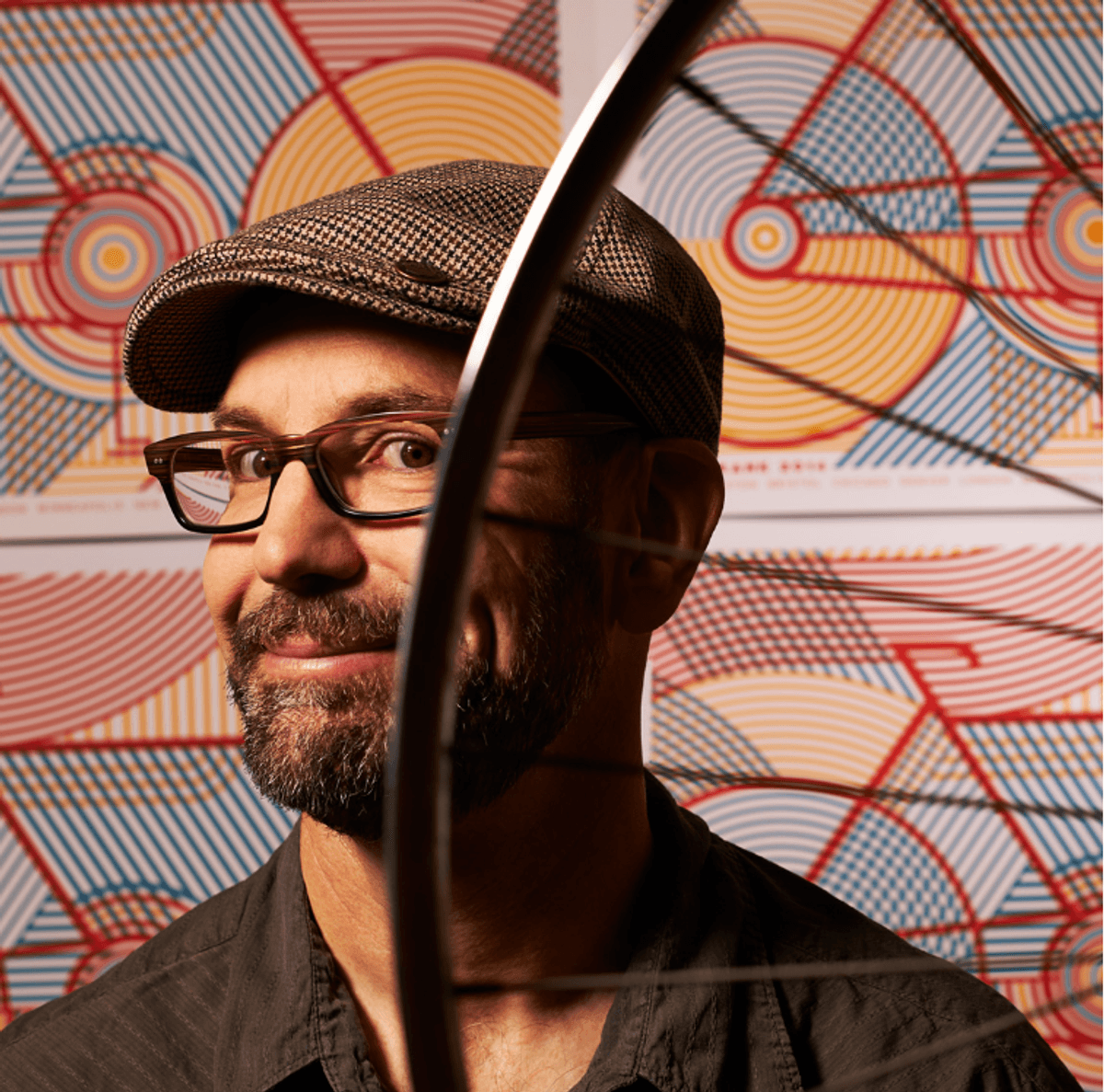 ARTCRANK @ Antenna
Charles Youel, creator of ARTCRANK, recently came to Antenna to talk about his wildly successful poster show about bicycles. Since its inception 8 years ago, ARTCRANK has grown from a one-time gathering of Minneapolis design and bike enthusiasts into a series of standing-room-only events from Seattle to Paris.
Back in 2007, Charles, a writer and creative director, pulled together a group of designers to combine their shared passions: bicycles and art. Charles expected 50 of his friends to attend. Instead, 500 people showed up.
Fast forward to the present. ARTCRANK has inspired more than 2,000 designs and staged more than 50 poster parties across the U.S. and abroad, including shows in London and Paris.
What began as a passion project has become a movement – and a unique community built around common interests. But like all entrepreneurial ventures, it hasn't always been easy. Here are some of our favorite bits of advice he shared with our consultants.
It's not a dream, it's a job.
"There's an old saying to the effect of, 'If you do what you love, you never work a day in your life,' and I'm here to tell you that's complete bullshit. When you turn your dream into a business, you work days, nights, weekends, whatever it takes to make things happen. You love the work, but it's still a job. And if you're going to be successful at it, you can't think of it as anything less."
Make friends with failure.
"I've never learned anything by doing something right the first time. (Coincidentally, I'm not sure that I've ever done anything right the first time.) You have to be committed to doing things that are successful, of course. But you also have to make peace with the idea that you'll get there by failing a few times, by making mistakes and learning from them."
There's never going to be a right time.
"A lot of people who have entrepreneurial streaks end up waiting for the 'right time' to start a business, to launch a new project, to turn an idea into something bigger. As if they're going to get a written invitation or see the words 'NOW IS THE TIME!' written in the sky in gigantic, flaming capital letters. I get it: I only got serious about ARTCRANK as a business when my last full-time gig in advertising disappeared in the current recession to end all recessions. It's easy to get attached to the ideas of security and stability, and there are very good reasons to want those things. But there's never a right time to just make the leap. Which means there's also never a wrong time."
ARTCRANK has some big changes ahead this year. Be sure and watch for more details and check out the Minneapolis Show on Saturday, June 6th at Fulton Beer in Northeast.