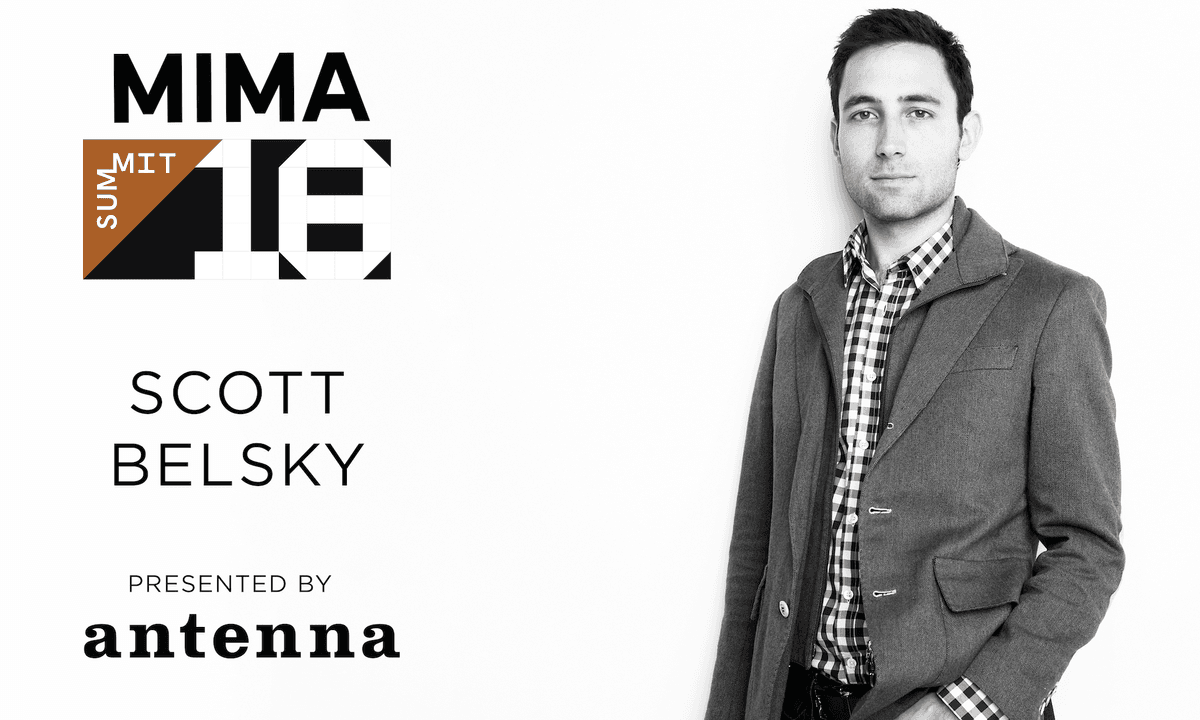 Antenna Presents: Scott Belsky, Keynote Speaker, MIMA Summit 2018
At Antenna, we're passionate about infusing ideas and talent into marketing teams by providing on demand marketers who make a big impact. As work changes and the gig economy continues to grow, we've also launched Indypendently, a new resource for the millions of soloists that are succeeding out on their own.
We could not be more exited to partner up with MIMA and sponsor Scott Belsky for his mid-day keynote address at this year's MIMA Summit on October 29. His passion for marketing, new work models, and supporting independents matches our mission perfectly.
We're excited to be giving away a ticket to a private book-signing event with Scott on Monday October 29th. The winner will also receive a free copy of his new book The Messy Middle: Finding Your Way Through the Hardest and Most Crucial Part of Any Bold Venture (2018). During this event you can meet Scott, talk innovation, entrepreneurship and marketing get your booked signed during this small, exclusive event. Click here to enter to win. Three second-place entrants will each receive a signed copy Scott's new book.
Scott Belsky is an executive, entrepreneur, author, and investor (and all-around product obsessive). He currently serves as Adobe's Chief Product Officer and Executive Vice President, Creative Cloud. Scott's passion is to make the creative world more productive, connected, and adaptive to new technologies. Scott co-founded Behance in 2006, and served as CEO until Adobe acquired Behance in 2012. Millions of people use Behance to display their portfolios, as well as track and find top talent across the creative industries. After Behance's acquisition, Scott helped reboot Adobe's mobile product strategy and led Behance until 2016, when he spent a few years as an investor and advisor to multiple businesses. Alongside his role at Adobe, Scott is a Venture Partner at Benchmark - a venture capital firm based in San Francisco, an early-stage investor, and is co-founder and Executive Chairman of Prefer, a referrals platform that empowers the careers of independent professionals (aka "Soloists").
Scott has been an advisor on design and product management for leading companies and organizations, including Adidas, Pentagram, Pinterest, Proctor & Gamble, Facebook, and the United States Government. In 2010, Fast Company included Scott on its list of "100 Most Creative People in Business."