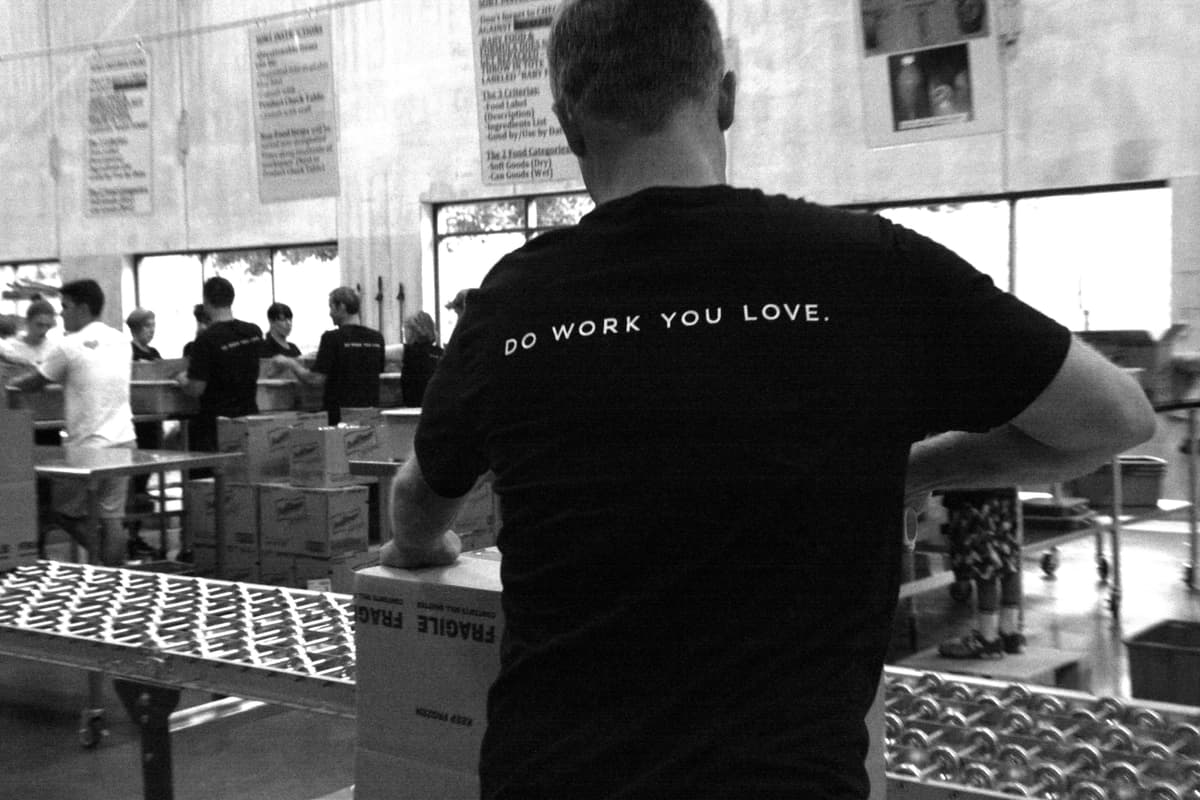 Antenna Pitches in for Hunger Action Month
By Brendon Schrader
Earlier this year, we launched our Good Works program and pledged to donate one meal to someone in need for every hour our consultants work. So far, we've donated 93,175 meals in 2016, and we expect to hit our goal of 100,000 meals this year!
September is Hunger Action Month, when our Good Works partner Feeding America promotes ways to join the movement to end hunger. "Whether it's by raising awareness, advocating, making donations or volunteering, everyone can find the way that is right for them to make a difference during Hunger Action Month," says Stacey O'Malley, director of development at Feeding America.
The Antenna team headed locally to Second Harvest Heartland recently to pitch in. Our employees and consultants volunteered together at the food bank and brought along spouses, friends and kids. We broke down 950 pounds of donated food into smaller packages and got a first-hand look at Second Harvest Heartland's important work.
I asked Antenna consultants what they learned that night. Here's what they shared:
"I loved the opportunity to learn more about Second Harvest Heartland, and all they do for our community."
"My 11-year-old son joined me. We love any opportunity to expose our children to volunteerism in our community. Seeing your child learn and work through experience is so rewarding. Sometimes it feels like we live in a bubble — our life is modest, but things come easy. We travel, buy groceries when and where we want to and are able to provide for our children how we choose. To introduce other living situations to our children is powerful."
"There is something special about being able to help locally and know it's going to a cause that's close to you."
"Working together with other consultants at the food bank was a nice way to connect in a new setting."
"I enjoyed spending time with my co-workers and fellow consultants doing something productive and feeling proud of the time spent!"
"I brought my husband. It was a great feeling to give our time together for a great cause. I was proud to show him how much Antenna truly cares about the community and how important giving back is!"
"I love the feeling of doing this with my team. Working with a group that focuses on Good Works is inspiring and gives the whole effort a sense of community."
If you're interested in getting involved, check out Second Harvest Heartland here in the Twin Cities. Nationally, Feeding America does great work to end hunger all around the country.
Thanks to the Antenna team for showing up and working hard for others — at work and after hours!
ABOUT ANTENNA
Antenna is a leader in delivering top marketing professionals to corporations of all sizes for project-based consulting, interim leadership assignments and contract staffing engagements. With headquarters in Minneapolis, Antenna draws from its private community of experienced marketing talent to help clients balance the flexibility and expertise modern marketing organizations demand. Contact Antenna for a free 30-minute consultation to discuss your marketing and resource challenges.