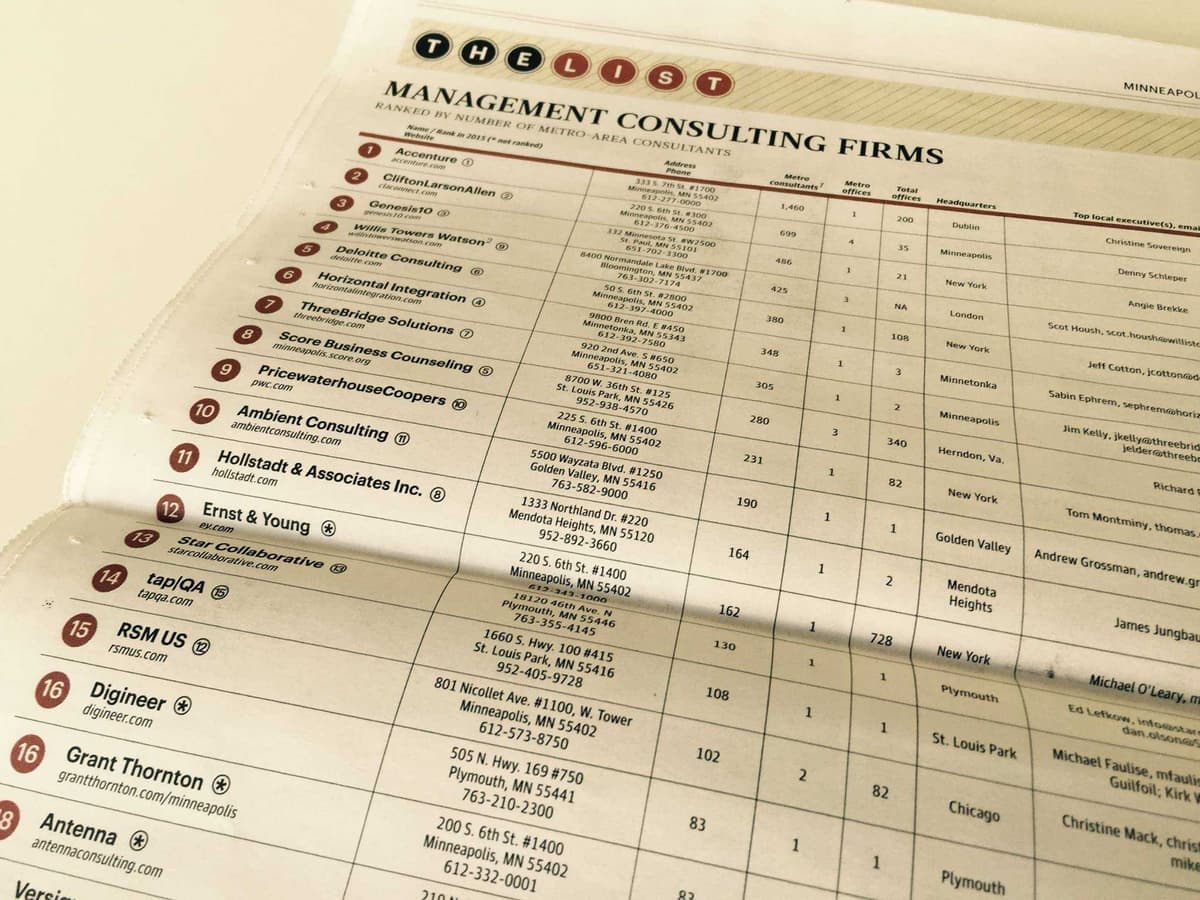 Antenna Named 18th Largest Consulting Firm by Minneapolis/St. Paul Business Journal
Antenna was named number #18 on the list of Minneapolis consulting firms in this month's issue of Minneapolis/St. Paul Business Journal.
We are the only firm on the list with a sole focus on marketing.
Big thank you to all of our consultants who make the Antenna community one of the best in Minneapolis.
Learn more about our consultants who tackle marketing automation problems, lead marketers through change, work around the world and make our community a better place.
Antenna has always been about making work better -- for marketers inside companies and for the consultants and contractors they hire. Read the Antenna origin story and learn why flexibility is important to us.