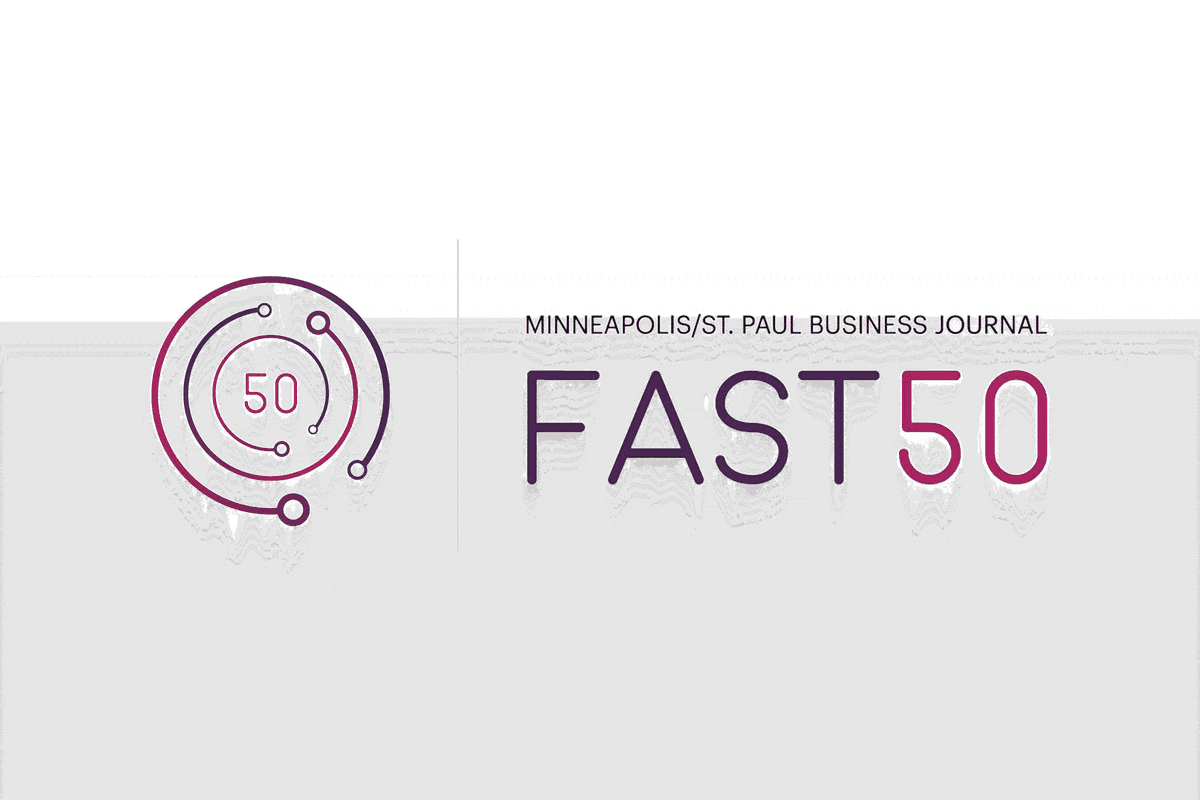 Antenna Makes the Fast 50 for the Second Consecutive Year in a Row
Antenna has again been named to the Minneapolis/St. Paul Business Journal's annual list of the 50 fastest-growing private companies in the Twin Cities. We made our first appearance on the list, which is based on revenue growth over the past three years, in 2014, and we're thrilled to make the list again. This year we came in at #23, up four spots from last year. It's an honor for us to be in such great company — this list is comprised of a outstanding group of diverse companies and industry leaders that are driving rapid change in the local business community and beyond.

This year has been an exciting one for us. As a result the changes we made in 2014, we've been better positioned to serve more companies and industries in the vibrant Minneapolis-St. Paul business community. We've grown as well, developing a diverse client base across a wide variety of sectors including healthcare, financial services, retail, consumer goods, technology and manufacturing.
Thank you to all our amazing consultants who have contributed to our success. We have achieved this accomplishment together.
Learn more about this award and what's behind our growth from our CEO, Brendon Schrader, in an interview with the Minneapolis/St. Paul Business Journal.

What was a key accomplishment for your company in 2014?
Last year was an exciting time for our firm. We opened a new office in Minneapolis' North Loop and had significant changes within our company. We doubled both the number of Antenna consultants and our internal staff, and significantly expanded our client roster. All this while introducing new tools and career development programs to help our team achieve their goals and navigate the new world of work. In addition, we launched a new marketing automation practice designed to assist corporate marketing teams in new ways, while staying true to our core business model.
What was the most difficult challenge of 2014, and what did you learn from it?
Whenever a business scales quickly, you experience challenges. The business begins to require new processes, structure, policies and communication mechanisms that were not needed when the company was smaller. We learned that during periods of fast growth and change, you need to focus on your people and your values, and the rest will fall into place.
Where do you see your company in five years?
The changing world of work will continue to rapidly evolve in the years ahead, as more corporations want to access specialized talent and people want flexibility in their work. Our unique model and deep focus on the marketing discipline positions us to continue to grow and serve our clients and consultants over the coming years.
ABOUT ANTENNA
Antenna is a leader in delivering top marketing professionals to corporations of all sizes for project-based consulting, interim leadership assignments and contact staffing engagements. With headquarters in Minneapolis, Antenna draws from its private community of experienced marketing talent to help clients balance the flexibility and expertise modern marketing organizations demand. Contact Antenna for a free 30-minute consultation to discuss your marketing and resource challenges.