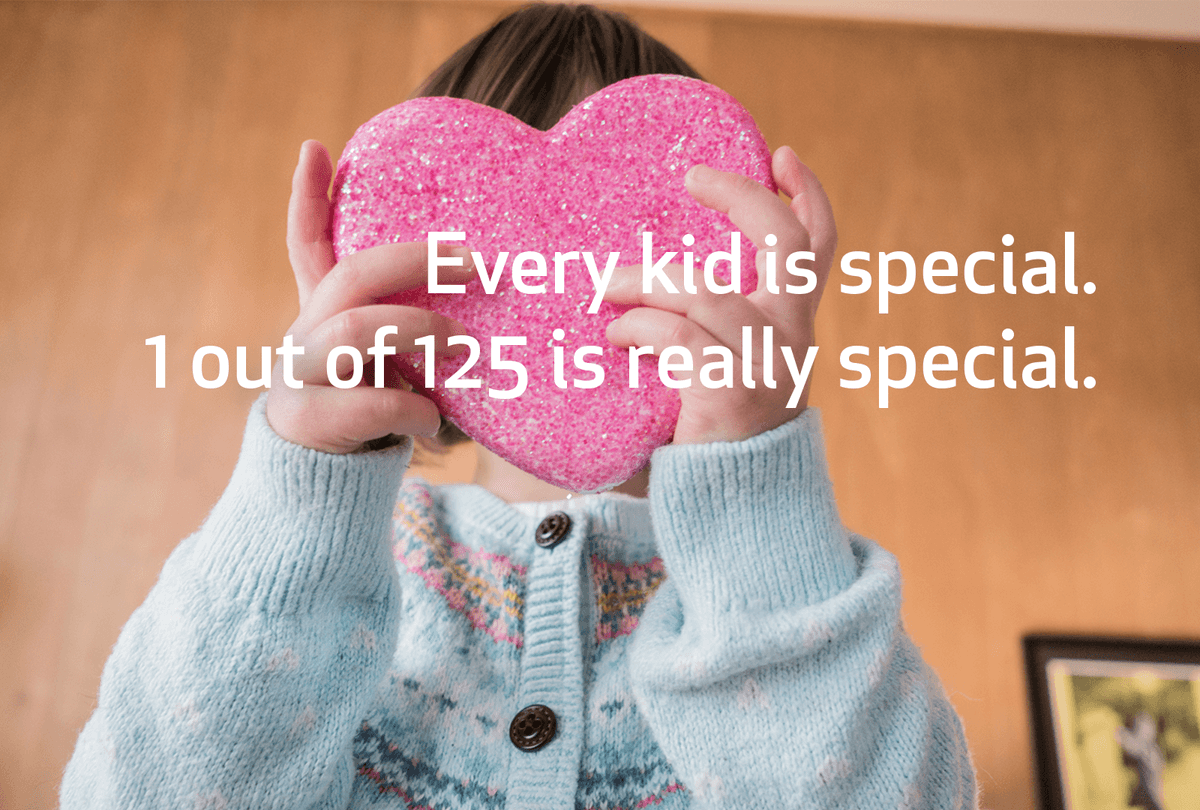 Real Good: Antenna Helps Nonprofit Update Their Brand
Parents For Heart is a Minnesota-based support group that has served families affected by congenital heart disease for the past 40 years — but you may not have known that, looking at its website last year. Outdated and broken, it didn't effectively communicate the expertise, resources and support the organization offers to "heart families."
"Before the website was revamped, Facebook was our primary form of connecting," says board member Alison Barrick. Everyone on the board has kids with congenital heart disease, so they have the background and experience to provide a sympathetic ear and resources for families. But, the group realized that simply offering a Facebook page wasn't enough.
Antenna connected the organization with experts who could help — and who went above and beyond expectations.
Looking for a New Approach to Outreach
The organization knew it needed to improve its outreach. Whenever it held events, such as volunteering on the cardiovascular floors at the Children's Hospitals and Clinics of Minnesota, members would meet new families who had never heard of Parents For Heart, Alison says. "We needed to figure out some other way to reach people and let them know about this resource and opportunity for those who are navigating similar paths."
Creating a new website was vital, but with everyone on the board focused on children with complex medical needs, it was difficult to put together an organized plan. And, as a scrappy non-profit, budget was extremely limited. Alison reached out to Brendon Schrader at Antenna to connect with a strong team of experts — and the project took off.
Antenna offered to spearhead the initiative pro bono. "Given our role in the marketing community, we know amazing talent. And, we know who's interested in working on challenging projects that truly make an impact on people," Brendon says. "Given the scope of this project, I knew exactly who to call."
Antenna started by engaging Travis Olson of Acre Design. As Brendon, Alison and Travis discussed the overall strategy, Travis saw a larger opportunity to revitalize the brand and differentiate the organization by creating a new logo and entirely new identity system.
Parents who find out their children have a congenital heart disease — sometimes before they are born — immediately go online to look for information and hope, Alison says. "You find a lot of things that looked the way we looked — lots of cartoon hearts and crayon drawings." Parents For Heart is a legitimate, professional organization that provides credible, trustworthy information. They just didn't look like it. The organization needed a public face that matched its role as a leading resource for parents looking for support and answers when dealing with congenital heart disease.
After the new logo and identity was approved and the site was designed, Antenna engaged Beth Backen of Backen Website Development to bring the site to life.
Travis and Beth donated a substantial amount of time to build Parents For Heart a beautiful new website with a much higher functionality and an elevated brand presence. "We're so excited about the site," Alison says. "It's a manifestation of everything we believe in."
Delivering Results for Parents for Heart
"I started Acre in order to create meaningful things with people who care about what they do," Travis says. "Parents for Heart definitely qualifies and their selflessness, clarity of purpose and amazing work showed in every single meeting. I'm grateful for having met the people that are a part of that organization. Some days, I just shake my head in disbelief that I get to help out such amazing groups."
The full brand overhaul was more than Parents for Heart had hoped for. "It was unexpected," Alison says. "It's tremendously exciting and was turned around in not a lot of time." The redesign was ready for a slew of "heart walk" fundraisers in June, and so Parents for Heart was able to share new materials that tied in with each other, complemented with the new website.
"The total rebranding and repositioning of our Web presence — it's completely beyond anything I could have imagined. I take any opportunity I can to thank Antenna and the team who worked on the site. It means so much to us and our members."
We're proud to live and work in a community of caring, creative marketers who can help us complete inspiring projects like this one. Thanks again to Travis Olson and Beth Backen for their time, energy and heart!
Stay connected with Antenna. Follow @Antenna for our take on marketing trends, corporate culture and current events.

ABOUT ANTENNA
Antenna is a leader in delivering top marketing professionals to corporations of all sizes for project-based consulting, interim leadership assignments and contact staffing engagements. With headquarters in Minneapolis, Antenna draws from its private community of experienced marketing talent to help clients balance the flexibility and expertise modern marketing organizations demand. Contact Antenna for a free 30-minute consultation to discuss your marketing and resource challenges.