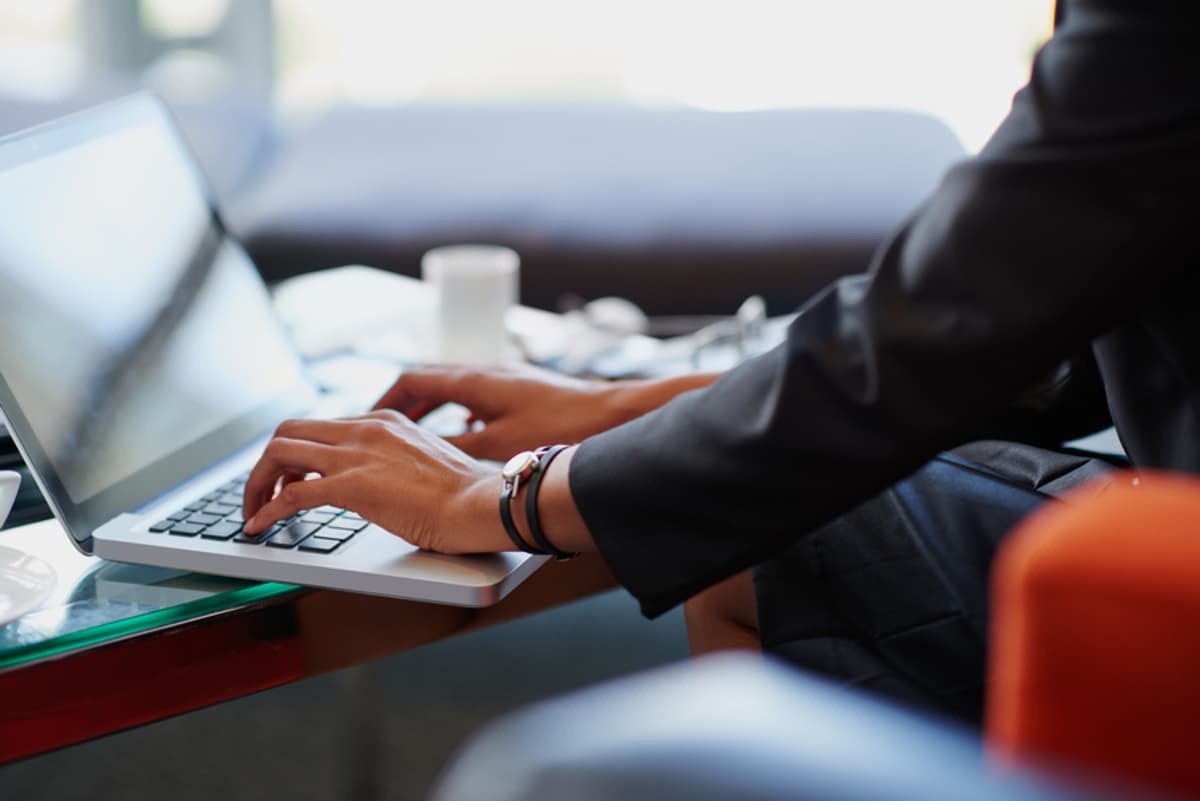 The Work We Do: Bringing an Outside Perspective to Important Branding Work
In our The Work We Do series, we're sharing more about the challenges our marketing consultants solve every day. Today we're sharing Lauren's story. Lauren helped an Antenna client, a large consumer packaged goods company, establish new processes and win a large bid.
Antenna consultants are comfortable giving straight talk — advice to help clients rethink their current processes to improve and grow. Before becoming an Antenna consultant, Lauren worked for a research and innovation consulting firm, where every month she tackled a new project for a new company. "The culture and style was never the same, so you had to quickly get a feel for the decision-making process and adapt to meet the client's needs," she says.
That experience served her well as an Antenna consultant. "It's easy for me to think like an outsider because I've always had different kinds of clients," she says. "Knowing I was there short-term helped me stay an outsider instead of immediately assimilating. It helped me see things more clearly."
Zeroing in on Process
Lauren served as an interim brand manager for Antenna's client, managing private-label products, designing packaging, and coordinating media plans with an agency. One of Lauren's biggest accomplishments was implementing processes to make the team's work more efficient.
"It's a large company with a lot of departments, and most tasks require communication across teams," she says. "As an outsider consultant, I wasn't in the weeds; I had a really good view of where things were getting slowed down and where the roadblocks were." Lauren put together a process roadmap for every process, such as bidding for new business or creating a new product. She presented the processes to the marketing team and now they're common practice.
Leading a Major Bid
Lauren oversaw a major project: developing a large private label bid to win new business for the organization. She managed the bid from start to finish, managing paperwork, completing documents, and communicating with the sales team and leadership to come up with pricing.
On the big day, she participated in a day-long bid process against the organization's competitors.
The result? They won the bid, which translated into $250,000 in revenue for the company.
This kind of heavy-lifting brand work was par for the course for Lauren, and gave her a chance to share her expertise with a large team — with immediate, tangible results.
Looking to Antenna for Support
Lauren says she loved working Antenna for a variety of reasons, but a big one was the amount of support she got in her role. "Whenever I had a challenge or was worried about something, or needed advice, I could speak to someone at Antenna who I knew was an advocate for me," she says. "It gave me comfort in a new place."
Lauren sees consulting as a great way to balance work and life and set your own schedule. "It allows you to customize your working style and break away from the mundane corporate environment," she says. "I have recommended Antenna to everyone I've come across."

Subscribe to our blog to get the latest post delivered to your inbox weekly.
Stay connected with Antenna. Follow @Antenna for our take on marketing trends, corporate culture, and current events.
ABOUT ANTENNA
Founded in 2006, Antenna is a leader in bringing top marketing professionals to corporations and non-profits for project-based consulting, interim leadership, staff augmentation, and direct placement needs. Headquartered in Minneapolis, Antenna draws from its private community of experienced marketers to provide clients with on-demand resources – both individuals and teams. Our vision is to fundamentally change the way marketing teams get work done by helping clients balance the flexibility and expertise required by today's modern marketing organization.