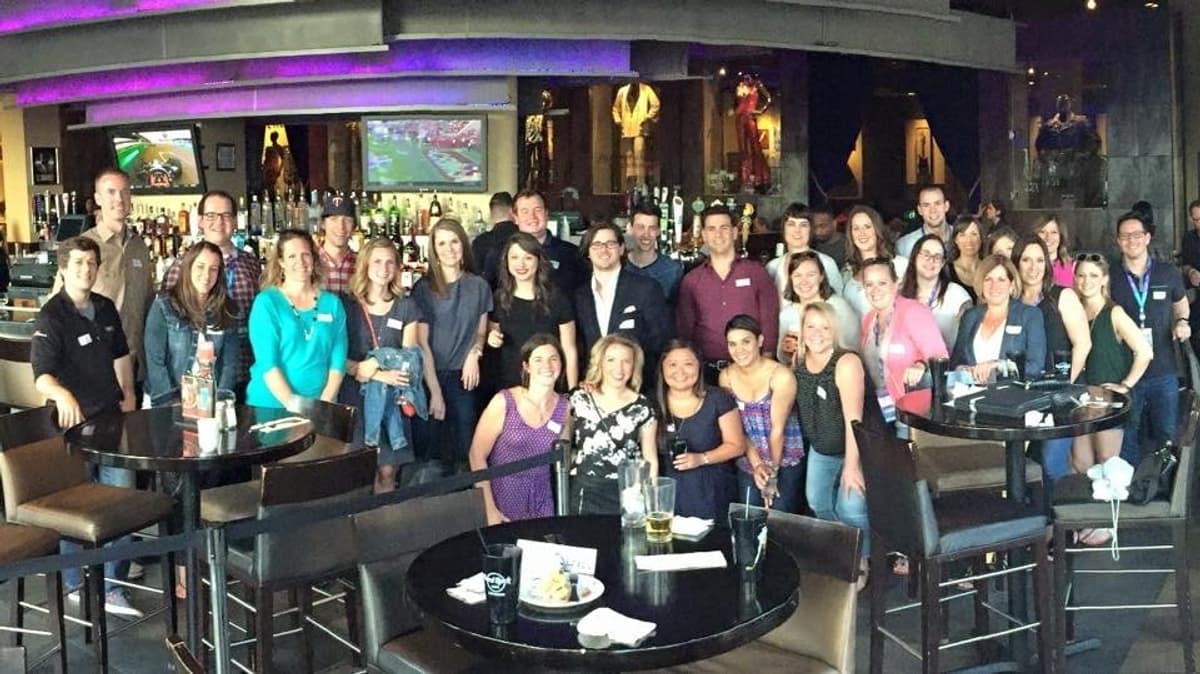 ABM and Marketing Stacks: Marketo Marketing Nation Summit Highlights
By Christina Tibesar and Christina Lefebvre
How's your marketing stack looking? Are you using your stack to build a center of excellence? And what's your ABM strategy?
If you have no idea what we're talking about, you can breathe easy. These were just some of the emerging marketing terms we learned more about this month at the Marketo Marketing Nation Summit in Las Vegas.
Building an Integrated Marketing Stack
A marketing "stack" is an organization's collection of vendors, tools and technology. If you look around your own marketing organization, you'll probably realize that your "stack" is bigger than you thought. Beyond marketing automation systems like Marketo, most organizations have technology and helper tools to manage content, social media, email, advertising, event marketing, "back-office" planning and budgeting ... and the list goes on.
There's a lot of talk in the industry about what makes a good stack. Which tools are the right ones? Which tools integrate and talk to each other? What's the bare minimum? What's too much?
One term that we heard a lot: "center of excellence." Building a center of excellence is the dream goal for marketing teams — assembling a fine-tuned stack that's totally automated, integrated and connected. It's clean, it works and it makes marketers better at their jobs.
Connecting with the Right Prospects with ABM
But beyond the stack, the biggest buzzword of the conference was "account-based marketing" (ABM). That's partly because Marketo announced new functionality to automate ABM. Marketers have been doubling down on ABM for a while. What's new is the ability to align technology with this approach and market in a targeted but holistic way to an account.
Here's our quick definition of ABM: Instead of targeting a general persona (CFOs, for example) and going after every person who fits that profile and could be a customer, ABM helps marketers get hyper-specific. So, using ABM, you'd decide on the five (or 50, or 5,000) accounts (not people) you want to win as customers. You focus all of your marketing communication to those specific accounts, and you get strategic about how you target them. Using an ABM strategy, marketers do heavy research to find out everything they can about those target accounts. They build people maps and org charts. They dig in to understand who the key decision makers are.
Sound tedious? It is, which is why ABM is all about getting focused — choosing the key accounts you want the most. And, there's technology coming (a new addition for that stack!) to help marketers automate ABM processes even more. We're keeping our eye on Marketo's upcoming ABM offerings.
Mastering Marketing Automation
At Antenna, we're longtime Marketo fans. Antenna is a certified Marketo partner, and our marketing automation practice is built on a foundational knowledge of Marketo. (If you're interested in the work we do, check out the examples Christina Lefebvre shared in this post.)
One of Marketo's strengths has always been its specialization. Unlike its competitors in the space, Marketo does one thing: marketing automation. We think that gives Marketo an upper hand, and we're continually impressed at the comparatively small, scrappy company's ability to compete with huge names like Oracle and Salesforce.
While we loved learning about big-picture trends affecting marketers, our core focus was learning new tricks and best practices as Marketo power users. Our favorite session was "Marketo Pro Tips," where two Marketo super users shared what they've learned over the past year. We had some lightbulb moments, and we can't wait to apply what we learned for our clients.
Learn more about Antenna's marketing automation practice.
ABOUT ANTENNA
Antenna is a leader in delivering top marketing professionals to corporations of all sizes for project-based consulting, interim leadership assignments and contract staffing engagements. With headquarters in Minneapolis, Antenna draws from its private community of experienced marketing talent to help clients balance the flexibility and expertise modern marketing organizations demand. Contact Antenna for a free 30-minute consultation to discuss your marketing and resource challenges.